This post was most recently updated on September 22nd, 2021
Reporting in Ad Manager
A robust reporting engine can determine any Ad server's integrity and performance. Google Ad Manager (GAM), formerly known as DFP, enables its users to leverage a wide range of reporting features to monitor the performance of their campaigns.
In GAM, along with ad hoc reporting, we can create and schedule customized reports and even share them with other users. Publishers can also set GAM to develop queries to view performance by week, month, quarter, or a fixed date range, filter delivery data with dimensions and metrics.
Tips and tricks
New publishers can speed up their investigation while reporting. There are system defined queries or templates that publishers can use or reference to create customized queries. You can schedule the generated report to run automatically at specific intervals.
Scheduling queries with a fixed date is not supported, but we can use multiple scheduling options to meet requirements. To make reporting on specific campaigns even better, GAM provides an option to run the report at the order/line item level in the Delivery tab.
Reports
Here are some of the different types of reports publishers can generate in Google Ad Manager:
Ad Hoc
Ad Exchange historical: This report focuses on your primary Ad Exchange account
Future sell-through: This report predicts the availability of impressions for your Google Ad Manager network
Reach: Reach reports display the number of unique visitors exposed (cookie-based) to different advertisers, orders, line items, or ad units in your Google Ad Manager network.
Ad speed (Beta): Display a snapshot of your network's ad serving speed over the last 30 days.
To test how Ad Manager schedules a query and shares the data with the recipients:
Start creating a new Query
Select the required filters/dimensions /metrics
Set the schedule to "Daily."
Instead of hitting "Save the query and run the report now," select "Save query" from the drop-down.
Your report will now be generated within an hour.
Things to remember
Ad Manager UI reporting is efficient to generate small or medium-sized reports which associate specific timeouts. One should run more minor queries.  A few suggestions for doing this:
Shorten the date range.
Add filters. For example, running the report for a single order or group of orders at a time will make the report run faster, especially if the advertiser has many live campaigns/orders.
If you're reporting on critical values, you might want to try using total targeted Impressions instead of overall impressions for dedicated data and precise analysis.
Due to specific backend dependencies, there are a few dimensions, metrics, and filter combinations that aren't compatible. E.g., particular dimensions or metrics greyed out and unselectable together if incompatible, as a few data fields cannot be merged in the backend. Below are a few incompatible combinations:
Unfilled impressions cannot be combined with a country (dimension/filter)
Key values
Size dimensions
Code Serve
To overcome the limitations mentioned above you can utilize other means of reporting through GAM. Reporting via the Google Ad Manager API is an efficient way to collect massive chunks of data for enhanced analysis. However, certain limitations of UI reporting can be replicated here. If you're looking for seamless reporting and want to analyze all the possible data to its entirety, you might want to reach out to your Google account manager and inquire about Data Transfer. It eliminates many limitations observed in UI reporting.
Time restrictions
Per the IAB compliance article, impression data is updated within 4 hours once GAM responds with an impression. This time frame includes spam filtration as well. However, some spam filtering can take a few days based on specific augmented validations and patterns of checks performed in the backend.
Ad manager has another spam filtration mechanism in place which can be referred to as 'Pause for the previous month' which runs at 4 AM PST on the first day of every month. It handles the integrity of the dataset of previous months by dropping the late events. However, CPD and reached data aren't updated daily.
Ad Exchange historical data is aggregated/updated within 4 hours, and the filtration mechanism goes hand in hand with Ad Managers Historical's except the 'Pause for the previous month.'
If you want more information on Google Ad Manager reporting, be sure to take a look at the articles below:
Conclusion
Knowing how to run reports correctly in Google Ad Manager will go a long way in helping you assess issues and optimize your ad serving. However, as you can see, there are many rules, tips, and processes to follow. Why not save yourself the time and effort of trying to figure out reporting, not to mention ad optimization, and let the experts help you? Try smarter reports by PubGuru today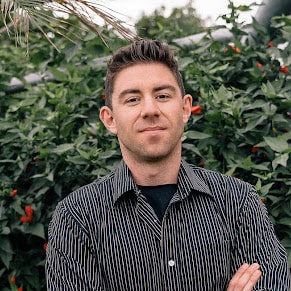 Kean Graham is the CEO and founder of MonetizeMore & a pioneer in the Adtech Industry. He is the resident expert in Ad Optimization, covering areas like Adsense Optimization,GAM Management, and third-party ad network partnerships. Kean believes in the supremacy of direct publisher deals and holistic optimization as keys to effective and consistent ad revenue increases.