This post was most recently updated on August 30th, 2019
Recently Google has been testing the Google GDPR consent tool also known as Funding Choices. The tool is currently in beta version, as reported by AdExchanger, and has a limit of 12 ad tech partners publishers can enable.
Find out more about the reasoning behind the limitation, how the consent management tool works and more in our latest video below.
Video Transcription
Recently Google revealed how they would help publishers get consent from users for GDPR in May.
The tool, called Funding Choices, still in beta, allows publishers to have 12 ad tech partnerships.
Only a few publishers using DFP and AdSense currently have access to the tool.
The tool is similar to registered IAB consent management platforms or CMPs, although Funding Choices started out an anti-adblocking solution.
IAB Europe currently has 15 registered vendors within its consent framework.
According to sources testing the Google consent tool, more than 70% of users opted out for tracking.
The Google tool and many similar solutions provide users with a series of notifications where publishers disclose data usage and ask for consent according to GDPR rules.
Publishers are not required to use Google Funding Choices and can use any other solution.
Many small to medium publishers will probably end up using Google's tool since it makes complying with GDPR easy.
Premium publishers such as Business Insider who have over 100 partnerships might not find a use for the tool.
According to research conducted by Google, the more partners listed on the consent form, the more likely users will reject tracking.
That's why Google limits ad tech partnerships to only 12.
Conclusion
Are you in compliance with GDPR? As a data collector, publishers have a different set of responsibilities when it comes to gathering user consent. Sign up with MonetizeMore today to get help from one of our ad engineers to make sure you're approaching user consent in the right way.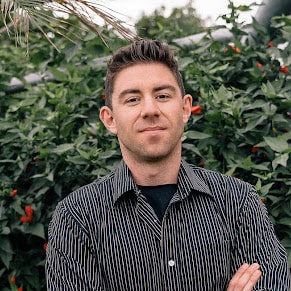 Kean Graham is the CEO and founder of MonetizeMore & a pioneer in the Adtech Industry. He is the resident expert in Ad Optimization, covering areas like Adsense Optimization,GAM Management, and third-party ad network partnerships. Kean believes in the supremacy of direct publisher deals and holistic optimization as keys to effective and consistent ad revenue increases.