This post was most recently updated on August 29th, 2019
Google recently released their bad ads report showcasing how they removed over 3 billion ads during 2017 from its ad network. In this week's social video we take a closer look at these statistics and break them down according to different types of ads blocked, websites banned and more.
Fortunately, this doesn't mean the end for publishers. We'll show you how Google continues to pay out millions to publishers in ad revenues and how their focus is ever more shifting to websites who upkeep their policies and offer quality content.
Remember to subscribe to our YouTube channel for more weekly video updates!
Video transcription
Google is proactively working on improving and upholding quality standards within its ad network.
In 2017 Google removed 100 ads that violated network policies every second.
3.2 billion ads were blocked from their network during 2017 which is almost double 2016's 1.7 billion ads.
Here some of the results broken down for 2017:
79 million ads were blocked that tried to send users to websites containing malware.
400,000 websites were removed entirely from Google's network.
66 million ads trying to trick users into clicking on them were removed.
48 million ads attempting to install unwanted software were removed.
Google also worked to provide better technology for protecting advertisers which resulted in 320,000 publishers banned, 90,000 websites & 700,000 mobile apps blacklisted.
Each month 2 million pages were removed for Google policy violations.
After changing policies on dangerous and derogatory content in April 2017, Google blocked 8700 more pages from displaying ads.
Although it seems that the ad network is cutting down on publisher relationships, it continues to pay out vast amounts of ad revenues to publishers.
Publisher partners received $12.6 billion in 2017 from Google.
Google continues to be open to publisher relationships but with stringent guidelines for quality and content so their network isn't abused by bad actors.
Misrepresented content is also an issue, where publishers are pretending to be a news website from London when they are actually in California.
Google reviewed 11,000 websites that potentially violated similar conditions, blocked 650 of them and banned 90 publishers.
Other common publisher violations include content scraping such as copying news content from other sites.
Google blocked 12,000 websites for duplicating content – a 20% increase from 2016.
Recently in 2018, Google also decided to block any content related to Cryptocurrency including ICOs (initial coin offerings), crypto trading & wallets in their ad network.
Source: https://www.mediapost.com/publications/article/315966/google-releases-bad-ads-report-pushes-trust-safe.html?edition=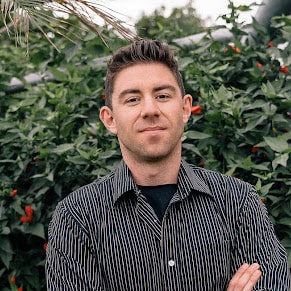 Kean Graham is the CEO and founder of MonetizeMore & a pioneer in the Adtech Industry. He is the resident expert in Ad Optimization, covering areas like Adsense Optimization,GAM Management, and third-party ad network partnerships. Kean believes in the supremacy of direct publisher deals and holistic optimization as keys to effective and consistent ad revenue increases.