This post was most recently updated on May 7th, 2021
In 2020 artificial intelligence (AI) is everywhere and influences our decisions every day, even when we don't realize it. From Google Maps determining the best route to take according to how busy the roads are to bank algorithms detecting fraud when a card has been used for an unusual transaction. AI is constantly there in the background to make our lives easier.
Artificial intelligence can help in other ways, too. As an app developer, you can leverage AI's power to provide a better, more personalized user experience. In turn, this will result in greater user retention and acquisition rates, growing your brand, and increasing ad revenue.
The incredible advantages of artificial intelligence have been made clear over the past year. But the industry is continuously advancing and becoming more integrated into our everyday lives and the devices we use. In 2021, mobile apps are expected to take more advantage of AI for the benefit of users and publishers.
How does artificial intelligence work in apps?
In-app artificial intelligence has multiple functions that are useful for both developers and users. AI can be used to:
Gain insight into user behavior
Predict user behavior
Make recommendations to users.
Personalize the user experience
Create auto-generated responses
Recognize human speech
Develop enhanced search features
Offer real-time translations
Provide facial unlocking technology
In some instances, in-app AI on mobile devices is just as good as help from a real person. For example, some translation apps have the ability to recognize human speech in one language and translate it in real-time into the desired language, just like an in-person interpreter.
What are the benefits for app publishers?
The major perk of mobile artificial intelligence for app publishers is increased engagement. AI has the ability to analyze user behavior to determine what users really want from the app. It also allows the user to incorporate personalization, so the user feels a genuine connection to the app and its creators. By delivering a custom experience tailored to each user's past interaction with the app, developers can expect greater engagement and user retention.
Mobile AI also allows app publishers to increase their ad revenue through sales or ads. Artificial intelligence can learn which types of monetization options are most successful with which users and repeat or customize them.
For example, if a user always chooses to watch a video ad or take part in a rewarded survey instead of paying cash for IAPs, the algorithm will pick up that it's best to focus on this type of monetization strategy of direct sales for successful conversion.
Providing excellent customer service is another aspect of app development that mobile AI can streamline. No matter how much you test your app, chances are, there are always going to be some problems when people use it. Artificial intelligence can create a database of common problems and their solutions to provide fast and helpful customer support.
How to prepare now and be ready for 2021
Consider optimizing your app for voice searches. The success of Google's Assistant, Apple's Siri, Microsoft's Cortana, and Amazon's Alexa proves that users want to access information as quickly and efficiently as possible. Prioritize voice search over text search to make the process seamless and user-friendly.
Introducing a chatbot functionality into your app will also help you give your users the top-quality customer support they deserve without taking time away from other team members. Using mobile AI, the chatbot can respond to common questions and solve simple problems. Anything beyond the knowledge of the bot can be passed onto customer support.
Get your app noticed by your target audience by partnering with other app developers who understand the benefits of AI. Mobile artificial intelligence will know the exact users most likely to install and enjoy your app and show your ad most prominently to them, increasing downloads.
Here are also a few additional articles that will help you make 2021 a great year for your mobile app business:
How MonetizeMore can help you optimize your mobile app ad revenue and take it to the next level
How publishers can increase app speed and decrease app size
How to create an app-ads.txt file for your mobile app
Always be one step ahead
Mobile artificial intelligence will become more ingrained in our daily lives over the next few years. Get ahead of the competition today by incorporating it into your app, and when everyone is playing catch-up next year, you'll be moving onto the next great thing and experiencing amazing ad revenue levels.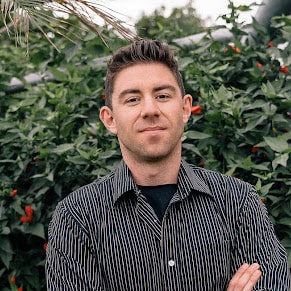 Kean Graham is the CEO and founder of MonetizeMore & a pioneer in the Adtech Industry. He is the resident expert in Ad Optimization, covering areas like Adsense Optimization,GAM Management, and third-party ad network partnerships. Kean believes in the supremacy of direct publisher deals and holistic optimization as keys to effective and consistent ad revenue increases.