This post was most recently updated on March 16th, 2021
It's been nearly eight months since GDPR came into effect, and many are wondering what the impact has been on the digital advertising landscape. Have major platforms such as Google, Facebook, and Twitter experienced usage declines or worse, had to pay any fines?  We decided to find out what exactly is happening post-GDPR.
A few interesting statistics from MonetizeMore's Consent Management Service
Within our list of 100s of publishers that partner with MonetizeMore, we had the following statistics regarding GDPR. 23.3% of users were from the EU while 85.3% of these EU users already previously consented to the MonetizeMore Consent Management Platform (CMP) disclaimer.
Of the EU users that were new to each site or didn't consent before, 44.8% consented and 55.3% did not consent to the CMP disclaimer.
Google
Google has been accused of privacy violations in multiple countries related to their location tracking settings. The digital advertising giant could face up to $4 billion in fines from the EU.
Consumer groups involved in the complaints claim that Google is using deceptive practices with regards to their location tracking user options. Allegations state that Google does not inform users thoroughly on how their location data is used.
Although on the surface these consumer groups might seem to have a strong case, GDPR violations are still very much untested in court.
Earlier in 2018, Google also had to pay the EU Competition Commission £3.8 billion in fines when it was found to be in breach of competition rules. The company had given others financial incentives to pre-install the Google browser on Android devices in Europe.
However, it's not all doom and gloom for Google. One study believes that the company is amongst the biggest benefactors of GDPR in Europe. A study conducted by Cliqz and Ghostery using data from WhoTracks.me checked the use of trackers before and after GDPR implementation.
While most smaller advertising vendors lost significant market share, as indicated by less of their trackers used, Google gained market share. Reasons for this were the result of a more concentrated online advertising market in Europe, Google's dominant position and solid GDPR preparation from the company to remove uncertainty.
Be sure to read the full report for further details here.
Facebook
GDPR certainly had a negative impact on Facebook, that and a few other misfortunate events over the past year for the social media giant. In September 2018 they suffered a data breach which leads to hackers gaining access to approximately 50 million accounts.
A GDPR watch group from Ireland wants Facebook to be held accountable. Ireland's Data Protection Commission (DPC) says Facebook should pay a fine of $1.63 billion because of the hack. If the DPC can successfully prosecute Facebook, they will be the first company to pay a penalty of more than $1 billion because of GDPR.
Apart from hacks and impeding GDPR fines, Facebook also indicated that they lost approximately 1 million monthly users due to GDPR implementations. A million users might seem like a lot, however, compared to their 367 million monthly European and 2.2 billion total users, they are doing just fine.
Twitter
Twitter, on the other hand, is faced with GDPR challenges of its own. Ireland's DPC is investigating Twitter after the company refused to give information to a user about how he is tracked when clicking on links in tweets.
When a user puts a link in a tweet, it is converted to Twitter t.co link shortening service to prevent malware from spreading and track the number of link clicks. A privacy researcher from the University College of London suspected that the link shortening service tracks people around the web using cookies.
The researcher asked Twitter to give him access to all the data they collected about him – as per GDPR legislation. The company refused to send him the information. Later on, he lodged a complaint with the Irish DPC.
Because of the complaint, the DPC is investigating Twitter to determine whether or not they are in breach of GDPR. This marks the first GDPR related investigation into Twitter.
If found in breach of regulations, Twitter could be fined $96 million.
Conclusion
The aftermath of GDPR for these dominant digital advertising companies has been brutal. Most of them are either facing enormous fines, being investigated or are in for lengthy and complicated court cases. The funny thing is, Europe isn't even Google, Facebook or Twitter's primary target market – the United States is.
Many of these companies spent an untold amount of resources in preparation for GDPR. In a hearing with the US Senate Committee on Commerce, a Google executive testified how the Google workforce spent hundreds of human years preparing for GDPR. When asked how much it cost Google, estimations made were in the billions.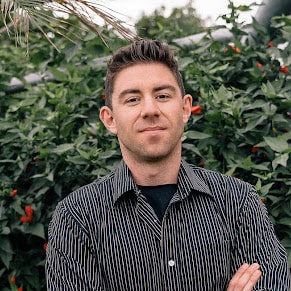 Kean Graham is the CEO and founder of MonetizeMore & a pioneer in the Adtech Industry. He is the resident expert in Ad Optimization, covering areas like Adsense Optimization,GAM Management, and third-party ad network partnerships. Kean believes in the supremacy of direct publisher deals and holistic optimization as keys to effective and consistent ad revenue increases.