This post was most recently updated on January 9th, 2020
Often publishers use the same ad networks over long durations of time, but still, wonder if their site has reached its maximum potential. Maybe you're feeling the same way about your website and might be concerned whether your current ad ops setup is efficient. Here are five essential tips to evaluate if your ad ops setup is working for you:
1. Count Your Ads Per Page
Why is it important to count your ads per page? If you have three ads per page but when you calculate your impressions divided by page views (formula to calculate ads per page) and didn't reach more than two, something is wrong with your ad serving. Make sure you've added all billable impressions to get the right number of ads per page. If the results are still the same, check which ad unit or placement is getting unfilled impressions and look at each line item if accurate targeting is in place. You can easily do this if you're using Google's DoubleClick For Publishers.
2. Page RPM
Evaluate your Page RPM to determine how much money your website is making per page.
Page RPM is calculated by (Estimated earnings / Number of page views) * 1000
Page RPM is an important metric to use when optimizing your revenues. Experiment by editing your ad positions and reducing ad networks that you think is not valuable to your site's overall revenue. If your RPM is scalable, it indicates the amount of incremental revenue a site can generate for every additional page view it receives.
3. Discrepancy percentage
Impressions discrepancy occurs when you send impressions to an ad network, and they were not able to fill ad spots with advertisements. This results in low CPM and revenue from advertisers. An accepted level of discrepancy is around 8%-12%. If your discrepancy tends to be more, you need to place a passback tag to monetize the unfilled impressions. This has been an enormous challenge with a waterfall setup. A lot of impressions get lost due to server turnover, and it's difficult to trace and monitor which ad partner is contributing to these discrepancies. You may want to replace these ad networks with Header Bidding partners as that contains a 100% fill rate.
Impression discrepancy is calculated by (Your impression count – their impression count) / Your impression count
4. Revenue trend
Compare the income before and after the new Header Bidding solution or traditional ad network partner was added in your demand stack. After adding this partner, how did it affect the performance of your other existing partners? Was there a significant increase in your overall performance? If your overall performance increased, that means the partner that you added is valuable to your setup, and you should give them more volume.
5. Evaluate the fill rate
If you have Google Ad Exchange, a Header Bidding solution, and other third-party ad networks, analyze the sweet spot where Ad Exchange and third-party ad networks will increase pressure to your Header Bidding solution bidders.
As we know, Header Bidding can give premium rates and 100% fill. We observed that Header Bidding pushes more of its CPM if your other ad network partners are also increasing their CPM (including 100% and not 100% fill ad networks). Experiment how much volume of traffic you have to give to Google Ad Exchange and other third-party ad networks to push the CPM of your Header Bidding solution bidders up.
Here at MonetizeMore, we find what works best for you as a publisher by testing different networks and implementing expert ad optimization techniques. To find out more about our ad ops and header bidding solutions sign up to MonetizeMore today!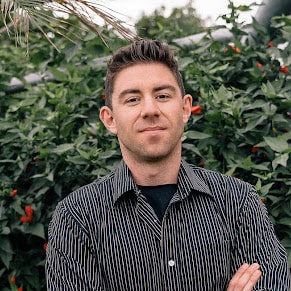 Kean Graham is the CEO and founder of MonetizeMore & a pioneer in the Adtech Industry. He is the resident expert in Ad Optimization, covering areas like Adsense Optimization,GAM Management, and third-party ad network partnerships. Kean believes in the supremacy of direct publisher deals and holistic optimization as keys to effective and consistent ad revenue increases.