This post was most recently updated on August 22nd, 2019
In an effort to align itself with IAB and the ad industry's direction, DoubleClick is soon to adopt the new standards in counting impressions. Introducing – Downloaded Impressions.
Downloaded impressions are counted after the initiation of retrieval of underlying page content. This means that impressions will be counted only until the following elements have been loaded:
The content surrounding the ad;
DFP tag, and;
Creative that DFP serves
This new manner of counting impressions will become the baseline of measurement across all ad platforms and formats. It is expected to reduce reporting discrepancies, improve viewability rates, and increase overall advertiser trust in the ad ecosystem.
Related Read: Google to Pay Only For Viewable Ads
The Interactive Advertising Bureau (IAB) is set to update its way of counting impressions next year from "served impressions" to "downloaded impressions". This has prompted DoubleClick to go in the same direction, hence will be updating impression metrics in DFP in the next three quarters until 2017. The transition will be gradual to help publisher move on board and be familiar with this new reporting metric.
Here are the details from Google
Phase 1 [Q4/2016]: Active View Eligible impressions will use "downloaded impressions" instead of served impressions. This will likely increase Active View's viewable % metrics in DFP reporting for most publishers. In addition, DFP reporting will show a new set of metrics called "Downloaded" impressions to allow you to see the difference compared to current served reporting metrics.
Related Read: How Does DFP's Active View Reporting Help Publishers?
Phase 2 [Q1/2017]: AdX backfill in DFP and AdX direct inventory will be counted using downloaded impressions, and DFP forecasts will be able to predict whether impressions are likely to be downloaded.
Phase3[Q3/2017: Downloaded impressions become the measurement of record for DFP. Publishers will be able to bill advertisers for downloaded impressions.
Note that the counting of impressions will not change until Q3/2017. Until that time, Downloaded Impressions will be reported side by side with existing impression metrics.
If you need an expert to setup DFP for you, sign up as our Premium Publisher. Or you can do it yourself by following our DFP Video Tutorial Series on YouTube.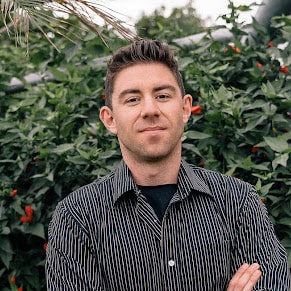 Kean Graham is the CEO and founder of MonetizeMore & a pioneer in the Adtech Industry. He is the resident expert in Ad Optimization, covering areas like Adsense Optimization,GAM Management, and third-party ad network partnerships. Kean believes in the supremacy of direct publisher deals and holistic optimization as keys to effective and consistent ad revenue increases.