This post was most recently updated on August 22nd, 2019
There has been so much hubub about header bidding and The Big G is feeling the noise. DFP First Look which is currently on beta is apparently Google's defense to header bidding. It requires selected buyers to have a seat in Doubleclick Ad Exchange and gives them insight to the publishers' inventory before they can bid and serve an ad.
Read: 5 Reasons why Header Bidding is Better than Google

Perceived Benefits
As expected, DFP First Look would make more money for the publishers. Similar to tagless solutions a.k.a. header bidding, it's always the best price possible that gets into play. As header bidding gains popularity, Google was seriously looking into it.
Doubleclick for Publishers First Look will be available to publishers in early 2016.
So what's in it for publishers?
Zero-latency – no additional ad request
Simple setup – works with publishers' existing line items; no need to add anything
Compatibility – compatible across all devices and platforms
More demand for DFP enhanced auction – programmatic buyers are given the chance to bid, even way ahead of sponsorships. Buyers are part of Doubleclick Ad Exchange which means you get to keep all the security settings and account preferences you have in place.
Control – publishers can manage demand just the same as in private or open marketplaces.
Possible Revenue Lift – Google claims that they have seen a 10% lift in revenues with DFP First Look.
What other publishers think about it?
Header bidding is said to have been invented because Google is not playing fair. There is a monopoly in the relationship between DFP and AdX. With DFP First Look, it would still be the buyers within AdX that will have the first shot. Who believes Google would let OpenX or Appnexus or Sovrn (all offer tagless solutions) have a shot at first look inventory?
The scare tactics (latency) that Google is using could actually be an opportunity for them to perhaps find a way to integrate all these different header bidding networks into their exchange, which of course is next to impossible. Bottom line is, there has to be a solution that would eliminate monopoly while maintaining control, speed, and security. Besides, DFP remains to be the decision machine for all the header bid solutions (at least for now).
Read: Is one header bid network enough for publishers?
Which way to go? Header Bidding or DFP First Look?
Doubleclick for Publishers First Look could be worth the shot. Ultimately, the goal is to make more money out of these available ad technologies. Monitor your KPIs and use your best judgment.
Read more about DoubleClick For Publishers here.
Experience hassle-free header bid technology. Get access to premium header bid networks without the complexity of setup. Sign up FREE to our MonetizeMore Demand beta.
If you want to try Doubleclick's First Look, you need to be eligible for Ad Exchange first. Sign up here to get started.
---
CHECK OUT OUR ULTIMATE GUIDE TO HEADER BIDDING: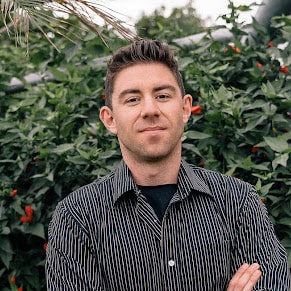 Kean Graham is the CEO and founder of MonetizeMore & a pioneer in the Adtech Industry. He is the resident expert in Ad Optimization, covering areas like Adsense Optimization,GAM Management, and third-party ad network partnerships. Kean believes in the supremacy of direct publisher deals and holistic optimization as keys to effective and consistent ad revenue increases.