This post was most recently updated on May 27th, 2020
Para ser aprovado no AdSense (e no DoubleClick Ad Exchange), seu site precisa seguir alguns critérios básicos. Se o seu site está sendo rejeitado pelo Google e sua equipe de aprovações, certifique-se de que você está seguindo estes critérios antes de aplicar outra vez. Se você não conseguir aprovar seu site, game over: você não será capaz de usar o Google AdSense ou o Ad Exchange no seu site.
Então quais são as principais formas de ser aprovado pelo Google Ad Exchange?
Certifique-se de que seu site tem seu próprio domínio. Domínios como Blogger, WordPress, Tumblr, ou Squarespace não funcionam; tem que ser no formato http://seusite.com.
Na aplicação, forneça informação pessoal precisa que condiz com o domínio do seu site. Caso contrário, isso vai levantar suspeitas para o Google e eles podem pensar que o seu site não é legítimo.
Inclua conteúdo original e que entregue valor. O Google pode detectar conteúdo que não é original ou cópias.
Siga as regras do Google Webmaster Quality Guidelines.
Comece agora e certifique-se de que seu site está seguindo estes quatro princípios fundamentais. Nós queremos ver o seu site ser aprovado pelo Google Ad Exchange tanto quanto você. Entre em contato conosco hoje para aprender mais como aumentar a renda do seu site em 20-50% usando uma conta do Google Ad Exchange.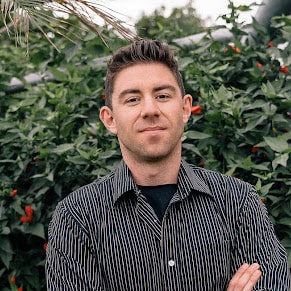 Kean Graham is the CEO and founder of MonetizeMore & a pioneer in the Adtech Industry. He is the resident expert in Ad Optimization, covering areas like Adsense Optimization,GAM Management, and third-party ad network partnerships. Kean believes in the supremacy of direct publisher deals and holistic optimization as keys to effective and consistent ad revenue increases.