This post was most recently updated on August 15th, 2019
There are many strategies for increasing ad revenues. Choosing the right theme, perfecting ad placement, using multiple ad formats to entice different types of visitors, and more are all effective optimization strategies. If you are a publisher that runs WordPress websites, there are a few additional plugins you can install to increase ad revenue.
WordPress makes the management of content very easy. Plugins make navigation, editing, and income generation much more comfortable. Here are five of the most ad-friendly WordPress plugins that you can install for ease of use and improved ad experience within your website.
This multi-functional plugin allows you to have statistical reports on ad performances. It is the ultimate ad management tool. It covers everything from ad zones, management, statistics, and even enables you to allow advertisers to sign up and pay via PayPal for an ad on your website.
With the death of Google's official AdSense WordPress plugin, many WordPress owners turned to alternative plugins. The Google AdSense Ad Manager plugin exists to replace that gap. With this plugin, you can customize your Adsense code and transform it into a suitable format that matches the styling and appearance of your content. It also simplifies the process and offers a few other neat options like an alignment of ads, letting you remove AdSense code from specific pages and more.
This lightweight WordPress plugin is advanced in name and performance. The plugin allows for ad injection, ad rotation, ad management, supports many advertising and affiliate networks and boasts of excellent support service. Ad networks and ad varieties can be implemented seamlessly with this tool. It also has some basic provision for bypassing ad blockers to reach more site visitors.
Find out more about the WP Advanced Ads plugin here.
AdSense Integration WPQuads hails from the original Quick AdSense code base. Quick AdSense was a popular but presently deprecated plugin for WordPress users. This reloaded version now allows you to manage your AdSense code with custom options like the old plugin. Aside from this, you can even redirect ads not to show on mobile or tablet devices depending on site visitor detail. This ability to customize the appearance and frequency of ads on your WordPress site makes it a convenient tool.
Injecting ads in between posts and other long-form content is an excellent strategy to have better visibility. It is a technique that is used with a grain of salt because it requires a tremendous amount of subtlety. Proper ad injection should not interrupt readability or user experience. The Ad Injection plugin allows you to easily insert ads in between pages and posts without too much maneuvering on the back end or theme code.
When you are installing new plugins, there are some things you need to consider. First, the support for the existing plugin should be stable. It means that you should find developers actively working on changes to the plugin to keep it dynamic and adaptable to new updates of WordPress. Aside from this, check out the reviews on the WordPress Plugins portal and see if there are any recurring problems in the support discussion threads.
Conclusion
Go beyond just plugins and get help from the experts! Sign up with MonetizeMore today and have an ad optimizer on board with your revenue goals helping you reach new heights as a publisher.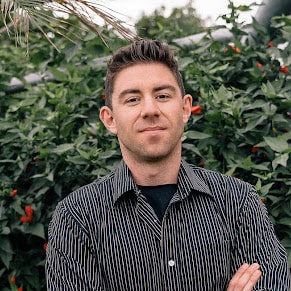 Kean Graham is the CEO and founder of MonetizeMore & a pioneer in the Adtech Industry. He is the resident expert in Ad Optimization, covering areas like Adsense Optimization,GAM Management, and third-party ad network partnerships. Kean believes in the supremacy of direct publisher deals and holistic optimization as keys to effective and consistent ad revenue increases.