This post was most recently updated on September 21st, 2023
There are many strategies for increasing ad revenues. Choosing the right theme, perfecting ad placement, using multiple ad formats to entice different types of visitors, and more are all effective optimization strategies. If you are a publisher that runs WordPress websites, there are a few additional plugins you can install to increase ad revenue.
WordPress makes the management of content very easy. Plugins make navigation, editing, and income generation much more comfortable. Here are five of the most ad-friendly WordPress plugins that you can install for ease of use and improved ad experience within your website.
Advanced Ads is renowned in the AdTech sector for its user-friendly interface and efficient ad management, allowing both beginners and experienced webmasters to implement advertising strategies effortlessly. It empowers users to maximize their ad revenue through features like ad testing and optimization, enabling the identification of high-performing ads. The plugin supports responsive ads, crucial for visibility and engagement in today's diverse device landscape.
It offers seamless integration with numerous ad networks such as Google AdSense, enhancing ad relevance and, consequently, revenue. Advanced targeting features in Advanced Ads allow for the delivery of highly relevant ads based on user behavior, location, and roles. Additionally, the plugin boasts extensive customization options for ad placement, including widgets, shortcodes, and PHP functions, offering optimal flexibility.
Users can also schedule and rotate ads to provide variety and combat ad fatigue, while the in-built performance monitoring tools enable continuous optimization of advertising strategies through detailed insights and analytics.
Find out more about the WP Advanced Ads plugin here.
Ad Inserter, another WordPress plugin, is recognized for its versatility in ad placement, offering automation and a host of customization options. It supports various types of ads, including contextual and display, and it's especially well-regarded for its ability to insert ads at optimal positions within the content, increasing viewability and click-through rates.
The logical interface and support for conditional logic make it easier to manage and optimize ads, facilitating a better match between content and advertising. It's also lauded for its precision in ad insertion, allowing users to specify the exact placement of ads on a page or post.
Ads by WPQuads is another potent advertising plugin for WordPress sites, designed for effective ad management and monetization. The plugin stands out for its simplicity and ease of use, allowing even those with little technical knowledge to effectively manage and display ads. It is particularly effective for those who want to integrate Google AdSense, making the configuration and insertion process smooth and uncomplicated.
WPQuads offers a diverse range of ad placement options, allowing users to strategically position ads to optimize visibility and click-through rates. This plugin also enables users to display multiple ads on a single page, maximizing revenue potential. The responsive design feature ensures ads render perfectly across all devices, accommodating the growing trend of mobile usage. Users can also enjoy the flexibility of selectively disabling ads on specific posts or pages, maintaining a balanced and user-friendly environment.
AdRotate Banner Manager is a versatile and robust advertising plugin designed for WordPress, well-regarded for its comprehensive feature set aimed at optimizing ad management and boosting revenue. This plugin is instrumental for webmasters and publishers who want a hands-on approach to managing their advertising campaigns, granting control and customization that can accommodate various advertising needs. The plugin can handle an array of ad types, including banner ads and rotating ads, enabling publishers to diversify their ad inventory and cater to different advertiser demands.
AdRotate is compatible with a wide range of other plugins and supports integration with popular ad servers and networks, widening the scope for monetization opportunities.
WP Insert is celebrated for its multifaceted approach to ad management, offering robust features for ad insertion, A/B testing, and geo-targeting. The plugin's interface is intuitive, simplifying ad management tasks and allowing quick and precise ad placements. It supports a wide array of ad types and formats, providing versatility to users in designing their ad strategy.
One distinctive feature of WP Insert is its capability to perform A/B testing on ads, which is crucial for determining the most effective ad formats and placements. The geo-targeting feature also allows for location-based ad serving, enhancing ad relevance and engagement for diverse audiences. Furthermore, WP Insert pays significant attention to website speed and performance, ensuring that ad display does not compromise user experience or website functionality.
Conclusion
Go beyond just plugins and get help from the experts! Sign up with MonetizeMore today and have an ad optimizer on board with your revenue goals helping you reach new heights as a publisher.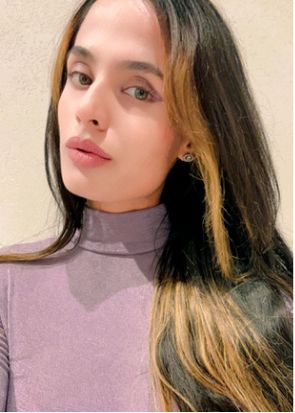 Meet Aleesha Jacob, the #1 B2B AdTech Content and SEO Marketer with over 7 years of experience in crafting data-driven content that fuels conversions for SAAS businesses. Having worked with SAAS companies and clients like BMW and Heineken, Aleesha brings a wealth of expertise. With her unmatched skills in creating compelling content, she helps businesses of all sizes drive more leads & maximize revenue.