​​Audio advertising is a rapidly growing ad format in programmatic advertising, driven by the increasing consumption of audio platforms such as podcasts and music streaming services. 
As more and more people turn to these platforms for entertainment and information, advertisers are recognizing the value of reaching audiences through audio ads. 
These ads can be targeted to specific demographics and interests, and can be highly effective in driving brand awareness and purchase intent. 
Additionally, the rise of voice-enabled devices like smart speakers and virtual assistants is making it even easier for consumers to engage with audio content, further increasing the potential reach and impact of audio advertising. 
Audio Ads: hype or flop?
Research done by Spotify shows that Audio ads have 24% higher recall and brand performance than display ads. Based on Google's research, with Audio ads, 81% of measured campaigns drove a lift in brand awareness – making Audio ads for video inventory a great way to increase awareness and bidding performance. 
You don't have a podcast or youtube channel to utilize Audio ads but do you have video inventory on your website right? Don't worry! Google's got Audio demand to compete in your Video Inventory.
Most publishers only monetize their video inventory with Display or Video ads, but steer away from audio ads since they don't know much about it.
With the growing popularity of audio platforms and the high recall and brand performance rates demonstrated by research, incorporating audio ads into video inventory can be a smart move for publishers looking to increase their ad revenue.
One way to do this is by partnering with audio advertising networks such as Spotify and Google to access their audio demand. These networks can help match publishers with the right advertisers and provide the technology to insert audio ads into video inventory.
Another strategy is to create a podcast or YouTube channel and monetize it with audio ads. This can be a great way to reach a specific audience and increase brand awareness. Additionally, publishers can also try to use audio ads in different forms, like branded jingles or soundscapes, to reach their audience more creatively and engagingly.
It's also worth mentioning that Audio ads are also a great way to reach a captive audience. For example, if a user is listening to a podcast or streaming music, they are more likely to be engaged and less likely to skip the ad. This can lead to higher click-through rates and conversion rates for the publisher.
Audio ads work by utilizing the memorability and familiarity of music and novelty. Consequently, they provide an exceptional way of forming secure emotional and nostalgic connections with listeners.
Google offers Audio ads in the following formats.
Text to speech for News Publishers
Many publishers have started to convert their articles into audio that can be listened to on a publisher's website or mobile app. 
Audio Video Format (Beta)
This will allows adding Audio ads with or without a companion display creative in competition with Video demand to yield higher CPMs.
Dynamic Ad Insertion for Audio (DAI)
This is a service-side solution that will allow seamlessly inserting programmatic Audio Ads directly into your audio streams, whether live events or digital radio. You need to contact your Google Representative to enable this to your GAM.
Audio Ads: Why use them?
This trending ad format can help you make the most of your video inventory and Audio ads competing in the Open Auction. These non-skip ads offer several benefits:
Video publishers can also traffic in-stream Audio ads in Ad Manager. The line item creation and creative assignment workflow generally align with video trafficking.
Incorporating audio ads into your video inventory can be a great way to earn more revenue and reach more advertisers in the open auction. Audio ads, as we mentioned earlier, have high recall and brand performance rates, which can lead to higher click-through rates and conversion rates for publishers.
One of the key benefits of using audio ads is that they can help increase the fill rate of your video inventory. Since audio ads are non-skip, they offer a captive audience that is more likely to engage with the ad and less likely to skip it. This can lead to higher fill rates and more revenue for publishers.
Google Ad Manager also allows the possibility to traffic in-stream audio ads, which are ads that are played while the user is streaming audio. This can be a great way to reach a highly engaged audience and increase revenue. If you don't see the Audio ads on your Google Ad Manager, you can talk to your Google representative to try this out.
If you don't see the Audio ads on your Google Ad Manager, talk to your Google Representative to try this out!
How to Get started with Audio Ads when it's activated?
1st – Set your Line Items to include audio and video creatives.
2nd – Update your video tags for audio creative
3rd – Set Unified Pricing Rules for audio creative
Authorized buyers like Google Ads, Display and Video 360, Tradedesk, Verizon Media, and more are now bidding for an open auction for Audio Inventory. Audio ads can help increase fill and yield with a few clicks. If you have video inventory, this is another demand that increases the bidding in open auctions.
Wrap Up
In conclusion, audio ads are a valuable ad format for publishers looking to increase revenue and connect with more advertisers in the open auction. With high recall and brand performance rates and the ability to be trafficked in Ad Manager, audio ads offer several benefits for publishers looking to make the most of their video inventory.
Wanna maximize revenue from video inventory? Audio ads are worth a try! Let music, podcast, and audiobooks reach their audience through your inventory. Ask your Ad Optimizers in Monetizemore today!.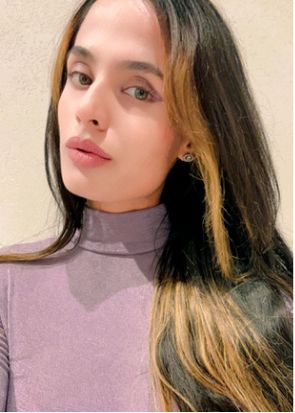 Meet Aleesha Jacob, the #1 B2B AdTech Content and SEO Marketer with over 7 years of experience in crafting data-driven content that fuels conversions for SAAS businesses. Having worked with SAAS companies and clients like BMW and Heineken, Aleesha brings a wealth of expertise. With her unmatched skills in creating compelling content, she helps businesses of all sizes drive more leads & maximize revenue.