This post was most recently updated on July 16th, 2019
Amazon is not only a formidable retail giant, it's also setting its sights on an increasing market share of the advertising industry in 2018. In this week's social video you will find out how Amazon compares to the Google and Facebook duopoly as their advertising earnings were estimated at almost $3 billion for 2017 alone, their plans for expansion, growth and more.
Subscribe to the MonetizeMore YouTube channel for weekly social videos and stay up to date with the most important news events in the ad ops industry!
Video transcription
Amazon is known for being a dominating force in the world of online retailers, but what about its advertising business? Could it be creeping up on the Google & Facebook duopoly?
In 2017 global advertising firm WPP praised Amazon for being disruptive and projected to spend $200 on ads with them during 2017.
A J.P Morgan analyst estimates Amazon's advertising earnings to be around $2.8 billion in 2017 growing to over $6 billion in 2019.
Part of Amazon's success derives from the fact that most companies now spend more money on digital than any other form of nondigital advertising, even combined.
That's still small compared to Google's $73 billion during 2017.
Many brands that sell through Amazon's platform relying mostly if not solely on Amazon's advertising platform to sell their products.
What gives Amazon the edge is the vast amount of user buying data they have access to.
Amazon wants to be able to deliver anything to anyone.
Part of its growth strategy is company acquisitions and new sources of data such as video streaming and voice-controlled services.
The more Amazon grows and gathers its part of the $5 trillion US retail market, the more data it gets access to, and the less Google & Facebook have.
Amazon is continuously working on getting more brands onto its platform. During 2017 they added 2000 jobs to their New York-based operations mostly focused on advertising.
Amazon, being the retail giant it is, understands shopping and browser behavior much better than Google or Facebook.
Amazon's advertising platform has seen exponential growth in popularity. A study has even reported it being preferred above AppNexus and Google's Doubleclick as a DSP.
Amazon is also expanding digital properties where it can show ads, such as its recent acquisition of gaming streaming service Twitch.
No doubt, Amazon is one a company to look out for in the advertising industry.
However, growth and data set aside, Amazon still needs to scale its advertising business if it hopes to reach Google's heights of over $70 billion in market share.
Unless Google & Facebook meets them head-on, they could just as well surpass them over the next few years.
Source: https://www.wsj.com/articles/how-amazons-ad-business-could-threaten-google-and-facebook-1517157327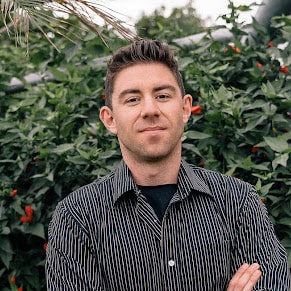 Kean Graham is the CEO and founder of MonetizeMore & a pioneer in the Adtech Industry. He is the resident expert in Ad Optimization, covering areas like Adsense Optimization,GAM Management, and third-party ad network partnerships. Kean believes in the supremacy of direct publisher deals and holistic optimization as keys to effective and consistent ad revenue increases.