This post was most recently updated on September 12th, 2021
While no one knows exactly how the Google AdSense team approves sites, their Help Pages and Product Forums are a wealth of information for publishers who want to get approved.
Our company adheres to Google's policies by screening sites first before we sign them up for Ad Exchange. We review sites on a daily basis and spot many policy violations.
Just for fun, we've created some memes of common AdSense violations we see publishers commit. We'll be keeping the fun within this blog, however, as you won't see these in our e-mail correspondences anytime soon.
Common Violation # 1: No Privacy Policy
Part of the Adsense program's required content is having a privacy policy on the website. Before even signing up with AdSense, ensure that it's already in your site especially now that they have included the EU user-consent policy to protect user-privacy.
Common Violation # 2: No EU user-consent policy
If your site receives traffic from the European Union, then it must have a cookie consent banner. Check out our guide to make sure your EU consent mechanism works.
Common Violation # 3: Not crediting original sources
Some publishers (we're not saying who), copy-paste content from other sites and make it appear as their own. This is copyright infringement and is frowned upon. Another milder violation is quoting sources or using images without giving due credit to the owner.
Related Read: Google Content Policy Violations and How Your Website Can Avoid Them
Common Violation # 4: 300×250 ads that push content below the fold (same with mobile)
The most common violation we see in ad implementation is placing 300×250 ads on top of the pages, pushing the actual content below the fold. This ad implementation violation can cause accidental ad clicks because it makes it difficult for users to distinguish content from ads.
Related Read: Top Ad Implementation Mistakes for Image-rich Sites
Common Violation # 5: User-generated content is not moderated
Yes, there's such a thing as free speech. But free speech should be moderated. Remember, if the user uses hate speech or posts adult content on your page, it's a Google violation and it's on you to remove it.
Related Read: Prevent Prohibited Content by Controlling User-Generated Content
Common Violation # 6: Publishing adult and other non-family safe content
If the language or media is something you wouldn't show to a child or to your grandmother, then it's most probably not family-safe. This policy also covers search pages on your site that use adult-related keywords or terms.
Common Violation # 7: The site has minimal text content
The Adsense crawler won't be able to determine what your site is about if it only contains images and videos. Remember: sufficient text content allows Adsense to display more contextually-relevant ads.
Common Violation # 8: Keyword-stuffing
Similar to #7, keyword-stuffing is a trick used by webmasters to generate content and create sites in no time. This is also intended to 'game' the search engines. The result? Thin, gibberish content that no one understands. That's against Webmaster Quality Guidelines.
Common Violation # 9: Third party ads display adult content
Like user-generated content, third-party ads are also considered part of your site's content. Monitor your third-party ads for any adult content and malware that could affect user experience.
Common Violation # 10: Invalid activity
Don't ever test your own ads by clicking on them repeatedly. Also, beware of traffic generators that bring in fake traffic and bot activity on your site.
For more information and help with AdSense policy violations, sign up for a Starter account at MonetizeMore today!
---
Related Reads: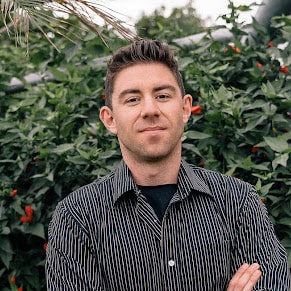 Kean Graham is the CEO and founder of MonetizeMore & a pioneer in the Adtech Industry. He is the resident expert in Ad Optimization, covering areas like Adsense Optimization,GAM Management, and third-party ad network partnerships. Kean believes in the supremacy of direct publisher deals and holistic optimization as keys to effective and consistent ad revenue increases.