This post was most recently updated on July 12th, 2019
Recently Facebook announced a dramatic change in it's News Feed algorithm prioritizing posts from family and friends over public content posts.
This includes never-ending sponsored posts from Tasty, CNN and other well-known brands that have embraced the platform. Publishers who relied heavily on Facebook as their primary source of traffic have seen massive declines in their monthly visitors.
It's time to get back to Facebook's original purpose: to connect family and friends around the world. Posts featuring comments and shares from friends – those with more interactions will receive increased visibility in the News Feed.
What does it mean for publishers?
Having this new update in Facebook means decreased viewability of publisher organic posts and content in the News Feed. Fewer Facebook users will see publisher content, fewer clicks, fewer comments and shares leading to fewer conversions, leads, and traffic.
What should a publisher do to counter this change?
Keep in mind that the following recommendations are but a drop in the vast ocean of traffic generation techniques available.
Each publisher should assess the resources available to their business and choose suitable solutions. New traffic generating channels will either cost money or take time to set up, learn and manage.
Explore Native Advertising (Taboola, Revcontent, etc.)
Native Advertising provides advertising companies with an excellent model to achieve high viewability rates and bring about greater conversions and higher revenues because of it being less intrusive.
Native Advertising creates a short-term interaction with users while building long-term relationships. Users feel empowered, and the publishers remain in control. This makes the user's needs met without the feeling that they are being fed a new product or service.
By simply joining a Native Advertising platform such as Taboola or Revcontent, publishers can drive targeted traffic at relatively low prices to their websites.
Optimize SEO to gain organic traffic
Publishers need to shift focus from relying heavily on Facebook for traffic to generate more organic traffic. Although there are many elements to a successful SEO campaign, creating quality content remains critical.
Create content that users need, are interested in and want to share with others. Depending on the type of content you publish, a reliable keyword research strategy can go a long way in making sure you incorporate and target the correct keywords within your content.
Other simple but important elements include optimizing your site's speed and offering a good user experience.
Take a look at this SEO strategy from Gotch SEO here.
Facebook Advertising
Using this option depends on your budget and monetization model. However, if you need quick and targeted traffic, Facebook ads are an excellent source.
Many publishers utilize paid traffic sources to drive traffic to their sites and generate revenues from display ads, also known as ad arbitrage. Similar to driving traffic with native advertising mentioned above, some publishers might be more used to the Facebook ads platform compared to native ads.
Read more about ad arbitrage here.
Conclusion
Implementing a new traffic generation technique can be hard work and time-consuming. Optimizing your ad inventory, on the other hand, is a great way to maximize your ad earnings without generating additional web traffic. Book your free consultation with MonetizeMore today to find out how we can help!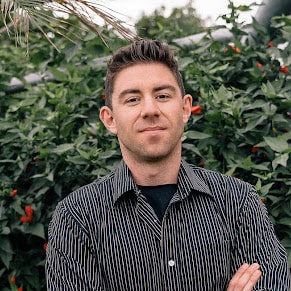 Kean Graham is the CEO and founder of MonetizeMore & a pioneer in the Adtech Industry. He is the resident expert in Ad Optimization, covering areas like Adsense Optimization,GAM Management, and third-party ad network partnerships. Kean believes in the supremacy of direct publisher deals and holistic optimization as keys to effective and consistent ad revenue increases.