This post was most recently updated on August 23rd, 2019
Recently, among many other content updates, Facebook announced that it will be updating it's branded content policy. In this social video, we quickly go over the implications of this update, how it will affect publishers, risks for ignoring Facebook's policies and a nice workaround recommended by some premium publishers to potentially keep on using influencers in your traffic strategy.
Related video content: Facebook News Feed Update: Meaningful Interactions & Less Traffic For Publishers
Subscribe to our YouTube channel for more weekly content here.
Video transcription
Facebook is changing the way publishers generate arbitrage traffic from their platform.
On January 25th, 2018 Facebook updated its branded content policies stating that page owners may not receive monetary compensation for posting content which they did not take part in creating amongst other updates.
The policy change will take effect on March 1st, 2018. If page owners fail to heed warnings and if repeat violations occur, they can lose their fan pages.
Many publishers pay influencers or users that own Facebook fan pages with large followings to distribute their content.
Such as premium publishers from the likes of Diply, Providr and more.
Not only is this a significant blow to publishers, but many fan page owners and influencers will also need to find other creative ways to monetize their followings.
Some celebrities such as George Takei & Marlon Wayans have been generating steady income streams from their followings by partnering with sites such as Viral Nova & Providr to share their content and earn a percentage of the ad earnings.
Publishers can still share links between pages regarding a link-swap.
The Facebook branded content policies do contain some gray areas that publishers might be able to use to continue with this business model.
Providr, a company who uses a network of influencers to distribute its content and share profits with might have found a workaround.
They recommend that when sharing branded content publishers do the following:
Use Facebook's branded content tool
Add a paragraph to the post which describes the article they are sharing. This will possibly satisfy Facebook's policy of the user taking part in the creation of the content being shared.
Keep in mind that these recommendations are not set in stones and mostly applies to Providr influencers.
The determining factor comes down to how aggressively Facebook will be implementing these policies.
Some influencers, since paid sharing of content, is their main monetization method, are still willing to take the risk and share content.
Another factor to consider is how Facebook will determine whether something is shared on a Facebook page was paid for by a third-party?
Facebook branded content policy reference: https://www.facebook.com/policies/brandedcontent/
Source: https://digiday.com/media/facebooks-new-branded-content-guidelines-will-force-publishers-abandon-business-model/
Source: https://www.providr.com/branded-content-tool-policy-update/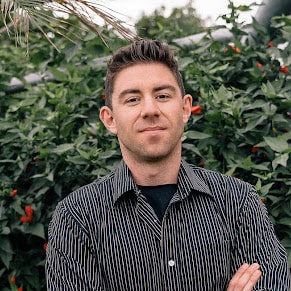 Kean Graham is the CEO and founder of MonetizeMore & a pioneer in the Adtech Industry. He is the resident expert in Ad Optimization, covering areas like Adsense Optimization,GAM Management, and third-party ad network partnerships. Kean believes in the supremacy of direct publisher deals and holistic optimization as keys to effective and consistent ad revenue increases.