This post was most recently updated on September 20th, 2023
If you're a small publisher or new blogger, it can be tough to get approved by ad networks. But don't worry – we've got you covered! Here are 8 ad networks that are perfect for smaller publishers and new bloggers. Plus, they all have fast approval times so you can start monetizing your content quickly. Check them out now!
AdMaven
AdMaven is recommended for publishers who are looking for site monetization with quick approval. This advertising network is quite popular among newbie publishers & their minimum traffic requirements are zero. Bloggers with barely any traffic on their sites can apply for AdMaven & monetize their blog with their ads. All you need to do is sign up for an account & then place their ads on your blog.
The types of Ad Formats you can use to make money through AdMaven are Interstitial, Pop up, Native push, Banner VPN, Ad Block, Lightbox, and Ads Floater. AdMaven pays its publishers through wire transfer, PayPal, Payoneer, BTC, etc. You just need to choose your preferred payment method on their dashboard.
Media.net
Media.net is another popular ad network for starter publishers & is a solid Google AdSense alternative. If your blog's getting a decent amount of traffic from tier–1 countries then partnering with this advertising network will be the best decision you make.
They also offer an extra 10% commission as a bonus for the first 3 months of your Media.net earnings. For instance: If you earn $500 in the first month, they'll pay you $550.
Media.net is the best contextual advertising platform powered by Yahoo and Bing networks. Their ad network has premium advertisers with a wide range of sponsored ads. Payments are made through wire transfer & PayPal within NET30 days.
The fact that there are no minimum traffic requirements, CPC offers, a solid support team, and an array of ad formats makes it the perfect ad network for smaller publishers.
PopAds
PopAds is the number 1 CPM ad network for low-traffic websites. Their minimum payout is $5 and their dashboard is easy to use.
Traffic Requirements: Minimal
Payment methods: Payoneer, PayPal
The average revenue for a thousand visitors is around $4 and they pay in NET 30 or NET 60 days. Their approval process is quite lenient and small publishers can earn a lot if they use PopAds.
Bidvertiser
Another ad network for small publishers is Bidvertiser. It has a minimum payout of 10 USD. The best thing about this ad network is that it offers many ad formats and even pays out for $10.
For bank transfers, the minimum payout is $50, while for PayPal it is $10. Their CTRs are not up to mark due to the poor quality of ads. Other than that, Bidvertiser is a decent ad network.
RevenueHits
RevenueHits displays over 2 billion ads every day and offers a 100% fill rate. They are known for their consistent payments offering a range of ad formats like popups, text ads, rich media, app monetization, personalized ad formats, etc.
RevenueHits works with publishers of all sizes giving them a tonne of options to play with. All you need to do is request a custom ad format, and they'll pass it if it's a reasonable request.
The best thing is that there are no minimum traffic requirements, and payments are sent via PayPal, Payoneer, and bank transfer on NET30 terms. Being one of the biggest ad networks globally can benefit small publishers in the long run.
Clicksor
Being an ad network for over twelve years, Clicksor has served 150K publishers and displays ads in 200 countries. The network serves over 3 million ads per hour, and it's easy to integrate into your website. Payments are faster following NET15 terms ($50 threshold) and are paid out every thursday on a monthly basis.
With Clicksor, publishers get:
Upto 85% revenue shares
NET15 payment schedule
Low traffic requirements
Multiple ad unit options.
It's easy to get approved to be a part of the Clicksor ad network despite the claim that minimum traffic requirements are 5K pageviews.
Average earning estimates are as follows:
$0.2 per thousand impressions for rich media banners
$0.035 per click for text ads
$0.0025 for pop ads & interstitial ads.
You must have at least 50% of your traffic coming from tier 1 countries to make good money. Their payments are fast & consistent with multiple ad format options that can be mixed with other ad networks.
AdCash
AdCash offers publishers many ad formats including interstitials, site-unders, display banners, slide-in, in-app ads, and much more. What's unique about Adcash is that they provide diversity when it comes to publisher's revenue options with CPM & CPA commissions. However, they do not pay on a CPC basis. Payments vary depending on how well the traffic converts but you can always swap ad format options and split test with them to see what works best for your site.
With AdCash, publishers get:
High fill rates
No minimum traffic requirements
AI-based Reporting Dashboard
NET30 payment schedule with $100 threshold
Due to their CPA commission type, AdCash isn't very popular which may be hard to adapt for publishers. Nonetheless, you can always go for AdCash's pop-under formats as it pays better eCPMs.
Google AdSense
Google AdSense has always been the world's most popular and go-to ad network for small publishers and new bloggers. AdSense delivers a 99.9% fill rate with high-quality ads & satisfactory performance in terms of ad revenue.
Google AdSense benefits:
CPC & CPM offers
NET30 payment schedule with $100 threshold for payout
Low entry requirements
High fill rate
Easy to implement on your site
Consistent payouts.
Once you sign up for AdSense, publishers should adhere to  AdSense's terms of service & go through their program policies. Once you implement the AdSense code snippet, your site can display upto 3 ad units per page.
Generally, Google chooses the best ads for your page based on your content and site niche. You can go through the AdSense video library to learn about ad optimization and make money with AdSense as a publisher.
Ad Network Traffic Considerations
Your account will be terminated if it receives fraudulent traffic.
Some niches, such as gambling, are prohibited by the ad network's terms of service.
It is possible for publishers, regardless of traffic requirements, to be rejected from the advertising network.
While we've tried to put the highest paying networks at the top of this list, revenue depends on your niche and traffic.
Wrap Up
If you are considering applying for an ad network, make sure you carefully read their terms and conditions because they are frequently updated. So, whether you're a small publisher just starting out or have been in the game for a while, we've got an ad network that will fit your needs.
And don't forget – if you are earning at least $1000 from your blog and want to boost your ad revenue, even more, sign up today for a starter account at MonetizeMore and let us help you increase your CTRs, CPMs, and overall ad revenue without compromising on UX.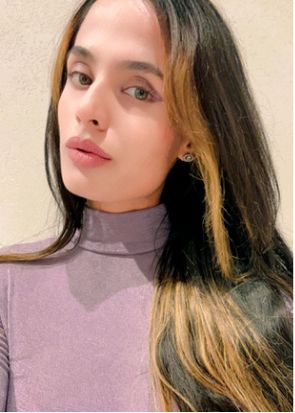 Meet Aleesha Jacob, the #1 B2B AdTech Content and SEO Marketer with over 7 years of experience in crafting data-driven content that fuels conversions for SAAS businesses. Having worked with SAAS companies and clients like BMW and Heineken, Aleesha brings a wealth of expertise. With her unmatched skills in creating compelling content, she helps businesses of all sizes drive more leads & maximize revenue.