This post was most recently updated on July 30th, 2019
When you are first getting set up with Google AdSense or Ad Exchange, Google ad reps can be a great help. They can assist you with small things such as setup, reporting, and more complicated tasks like API access.
Through our extensive trial and error, however, we have tested some of their suggestions and found a few things that Google ad reps often tell you that we would like to comment on:
1) Google ad reps will tell you that asynchronous DFP ad tags are better than synchronous DFP ad tags.
This is just not true. Asynchronous tags are not compatible with a lot of rich media ads and several third-party ad networks. They are the direct cause for anywhere between 25% – 30% lost revenue and CPMs.
2) Google ad reps claim using a combination of text and image ads is always the best setup for AdSense or AdX.
This isn't the case. Just like you need to know what ad networks are best for your particular vertical, your particular site may benefit from text ads only or vice versa.
3)  Google ad reps try to say that Google Ad Exchange includes every demand source that a publisher would need.
Although AdX has incredible reach and fill rate, complementing AdX with other ad networks increases that competition for your ad inventory and pushes that CPM up as you have a more competitive market.
Related Read: What is Total Site Monetization?
4) Google ad reps don't believe there is an optimization opportunity outside of Ad Exchange.
Again, taking absolutely nothing away from Ad Exchange — it is the best performing ad network by far and if you can implement this for your audience, you should be grateful — but the fact remains that it is not the be-all-end-all of ad monetization. Complementing (not replacing) Ad Exchange with other ad networks is a much better strategy.
5) Google ad reps believe DFP runs perfectly.
We have found that DoubleClick for Publishers is the best ad server out there. However, like anything else in the world, it isn't perfect. It glitches sometimes, and if you are not familiar with the subtle mistakes it can make, you may go crazy trying to figure it out.
Related Read: When is the Best Time to Implement an Ad Server?
Luckily, we are a team with as much as humanly possible about DFP and AdX. If you would like to know where the glitches lie or want more tips on how to speak with Google and other ad network reps, please contact us here.
---
Related Reads: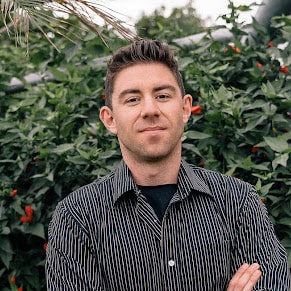 Kean Graham is the CEO and founder of MonetizeMore & a pioneer in the Adtech Industry. He is the resident expert in Ad Optimization, covering areas like Adsense Optimization,GAM Management, and third-party ad network partnerships. Kean believes in the supremacy of direct publisher deals and holistic optimization as keys to effective and consistent ad revenue increases.