This post was most recently updated on December 30th, 2022
Rich media ads are an effective means by which publishers can engage and retain their audience. These ads give good CPMs with both free and paid advertising formats.
According to Google, rich media ads thrive with a combination of appealing visuals and persuasive texts.
Rich media ads have always delivered great CTRs, engagement rates, & cover a wider set of metrics like conversion rates, retention rates, etc. (you get to know your audience better with these metrics)
This type of ad format consumes relatively various resources in production and running the ads than static banner ads.
For example, the floating or expandable ads that you see on the screen are variations of rich media ads.
The main objective is to make these ads stand out so that the viewers or audience are motivated to click on the rich media ad that you are using on your site.
Why consider Rich Media Ads?
1. Rich Media Ads boost Ad Revenue
Based on Higher CTR and CPM, rich media ads boost ad revenue.
Based on higher click-through rates and cost per impressions, rich media ads are extremely effective at increasing your revenue.
Big names in the publishing industry often struggle to monetize their site's traffic from 0 to 100.
Why?
Across its ad networks, Google blocks the bad apples like intrusive ads or pop-up ads.
This is mainly because Google's payment policies favor site visitors more and are oriented towards providing them with a decent user experience.
The adoption of rich media formats by publishers can lead to a significant increase in ad revenue.
The cost-per-mile for rich media advertisements is higher.
As rich media is engaging, it will multiply with more impressions, which leads to higher ad revenue.
Depending on the operating system of the device, publishers get CPMs between $0.15 and $2.00 for banner ads on mobile.
For rich media interstitial ads, the CPM jumps to between $4 and $15.
2. Rich Media Ads Optimizes RPM of Available Ad-Inventory
Google's display network ads tend to have a CTR of about 0.5%.
CTRs for rich media ads are generally over 250% higher than for static banner ads.
Publishers use rich media to engage and attract audiences rather than hindering their user experience journey.
High CTRs enable you to generate more ad revenue from a similar ad unit because of this main reason.
In addition to conveying more information, rich media ads can also be used to convey more per ad spot.
It may seem alarming to a publisher that advertisers can now tell their stories using a micro amount of ad inventory.
Since you generate revenue by providing more impressions, engagements, and CTRs, your focus should really be on gaining more impressions, engagements, and CTRs.
You can earn 2.5x more from rich media ads compared to static banner ads.
You and your advertisers are therefore in a win-win situation on an aggregate basis.
3. Enjoy rich media ads without compromising on UX
Post the new pop-up ads update policy era, UX was not even a major concern for publishers.
Most of the brands or advertisers using Google ads won't bid for this inventory.
95% of ad revenue is shared with publishers (well, at least Google claims so).
After the pop-up ads were banned, Google's revenues have almost 2X'd.
Hence, the publisher's monthly ad revenue also grew.
Pop-up ads layered up as an additional category for mobile ads space and helped to scale impressions for publishers.
Rich media ads thus fulfilled the above objectives without affecting the UX on that platform or going against Google's ad policies.
4. Stand out even on overcrowded Niches
The use of rich media ads can help you as a publisher to provide outstanding ad interactions even if your page is congested with ads.
Built on the fact that target audiences who are strongly inspired to find information will ignore even the most innovative ads.
Increasing your ad space (4-5 ad spots) per page for improving revenues per visit is easy if you focus on it.
This yields incremental ad revenues.
5. Using Sequence Ads and Rich Media Ads to tell coherent stories efficiently
For the best-performing ad spots, video ads typically last for about 15 seconds on average.
Despite the fact that video ads can take a toll on your site speed, the goal is to utilize rich media ads in a way that your campaigns run smoothly.
With dynamic ads, you can develop your ads in a series or sequential format.
Viewer interactions are tracked, and ad placement is designed to provide a coherent narrative to users who interact with the ad repeatedly.
As a publisher, this helps you because you can get even more views & engagement from the same user.
6. Moderating that ad budget with Permission based Ads
If your video ads are hindering the user experience without consent that's the main problem.
For instance, running music video trailer ads with bass boosted audio on a site may not be liked by every visitor.
Despite not being intentional, such experiences influence your bounce rates, negatively impacting both your organic rankings & traffic as well as your revenues.
This can also lead to poor ad performance & doesn't profit the publisher in the long term.
So how can rich media ads help here?
Rich media ads come to the rescue here by keeping viewers' consent (pause, play, mute permissions) at the center of the ad playing.
Since it is in rich media format, you will be able to measure all the clicks, pauses, mutes, and exits for the ad.
You will now be able to track all clicks, mutes & pauses since it is in rich media format.
7. Increasing Engagement with Gamification Ads
As a publisher, you need to understand the power of using gaming & rich media for driving engagement.
Don't miss out on this very lucrative revenue stream.
With games embedded in rich media mobile ads campaigns, an exemplar league for engagement has emerged from rich media ads.
For instance: Spin the wheel ads offering prices in return for viewer's participation have seen more engagement than other rich media ads yielding significant traction.
Related Read: https://www.monetizemore.com/blog/monetize-game-sites-ads/
8. Offer both brand awareness and lead generation campaigns in one inventory with Rich Media Ads
Lead generation campaigns are often pushed out when all your ad space has been occupied by video spots or banner spots.
We all know that search-engine text ads possess a CTR of over 5% i.e. ten times more than display ads on Google AdSense and Ad networks.
The main difference between text ads & display campaigns is what the ad is trying to convey.
Search engine results pages (SERP) text ads provide consumers with data essential for a transaction – prices, offers, product details, etc.
While display campaigns are able to convey comprehensible information with visuals.
Rich media ads are flexible enough to offer both information types in one asset.
Therefore, when positioned correctly, a rich media mobile ad campaign can serve both the purpose of generating leads as well as improving brand awareness.
If you tap into both these domains, expect your ad revenue to be growing in no time.
9. Increase your Ad Inventory with Mobile Ad Format
You may find it difficult to diversify your ad inventory when you are using banner ads or video ads.
This may impact publishers looking for high-quality ad inventory.
As a result, even if you do not feel the need for them, you are still leaving some ad revenue on the table.
VPAID ads, banners, dynamic creatives, and many other formats can be purchased with rich media ads.
In addition, rich media ads can expand your site's appeal to a larger group of advertisers.
Explore more ad formats procured by Google here.
10. Google Lightbox Ads for Publishers
Google Lightbox is a newly available ads format in the rich media ads category.
Its primary goal is to drive engagement & decrease false positives resulting from accidental clicks or engagements.
Advertisers use your ad space because brands and advertisers have produced marketing collateral like images, videos, gifs, product portfolios.
Google Lightbox Ads expands into a full-screen engagement only once the visitor clicks on it. You can display various products in the catalog, carousel formats displayed in square banner dimensions available on the Google Display Network.
Advertisers using your ad space will only pay for engagements only when they engage with the ads.
11. Delivering a Uniform Experience with Rich Media Ads
Keep in mind that a uniform landing page experience is crucial for more conversions.
With rich media mobile ads, your audience gets an intimate experience within the ad's confines.
Rich media ads support multiple exit links.
Since rich media ads support various exit links, publishers can use this to get more exposure on user engagement metrics.
Use this later to deliver a personalized landing page user experience.
12. Rich media offers publishers new revenue streams in the form of ancillary services derived from mobile advertising.
Programmatic agencies became the middlemen between publishers and brands under the traditional model, where they took 15% of all revenue.
This is now replaced by Google Ads.
Therefore, publisher revenues now depend directly on how much traffic they generate and the overall user experience.
You can also offer creative production services in addition to optimizing ad spot revenues.
Wrap Up
Even if you are an established publisher, the money coming in from programmatic ads has always been unpredictable. Avoid these risks with rich media ads.
Once your platform supports rich media ads:
 It can increase engagement, impressions, and incremental conversions.
It can also yield greater ad revenues from improved user experience and better ad performance.
Want better returns with the traffic on your website? Get started with MonetizeMore today to get incremental revenues on your site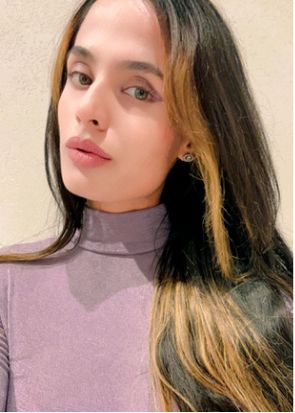 Meet Aleesha Jacob, the #1 B2B AdTech Content and SEO Marketer with over 7 years of experience in crafting data-driven content that fuels conversions for SAAS businesses. Having worked with SAAS companies and clients like BMW and Heineken, Aleesha brings a wealth of expertise. With her unmatched skills in creating compelling content, she helps businesses of all sizes drive more leads & maximize revenue.