It's frustrating when this happens – a nightmare for publishers.
You set things up, sign the agreements, and then when your hard-earned revenues are due, your ad network representative suddenly isn't responsive anymore. You send countless follow-up emails, reach out to other representatives, or maybe try other avenues of contact, but you get no response.
This isn't just a fictitious scenario. It has happened to publishers all over the world, where the network they've partnered with suddenly bailed and left them hanging. It also left them unpaid, with some of the bigger publishers losing out on thousands of dollars they could have earned if they went with a different ad partner.
If they do decide not to pay you, you have a few options available
Try to reach out to someone higher up the ladder. LinkedIn is a great source of information on company employees, you can even find their C-Level executives and reach out to them there directly.
If you are getting the run-around or a lack of communication from the demand partner after addressing the late payment on the phone, email, or even text, then ask for one small 'good faith' payment by a specific date to show their commitment to pay you. Do this in writing. Yes, it can be uncomfortable but not as uncomfortable as not getting paid.
Call and speak to your ad partner personally. Be nice but be direct. It's how you communicate and what you say. You can be stern and hold your ground but most importantly, establish policies and communicate with them. It's easier to refer to your company's policy than it is to have an off the cuff discussion about your needs for payment. If you attempt to get in touch and you find the partner delays response or beats around the bush, or even threatens to not pay you if you do not actually continue to provide service, then you are in a manipulative situation you must get out of.
If all else fails and considerable revenues are owed, you may opt to settle things in court. This is where contracts, agreements, or IOs come in handy as they'll help you considerably when lawyers get involved.
This isn't something that you can prepare for 100%, as there have been circumstances where seemingly reputable networks suddenly ghosted their publishers. You can, however, put some best practices into a place where you can reduce the chances of this happening to you.
Draft up an IO agreement to give you some degree of safety. If push comes to shove and it becomes a legal matter, your IO contract may be the lifesaver you'll need.
If a client misses one payment, immediately stop working with them, inform their work has ceased, and do not continue to use their ad network. If it's your fault because you billed late, this does not apply.
If the ad network or the offer is a bit shady, don't be afraid to say no or decline. This is especially true when it comes to "new" ad networks that seemingly popped up out of nowhere.
Document a paper trail of communications to establish a record you may need later
When the client refuses to pay, sending invoices & reminders on a weekly basis should be an established routine. Making aggressive statements, acting hastily or actions such as insulting or cursing are highly unprofessional & obviously a big no. Such behavior would jeopardize your relationship with the client in the long run.
Conclusion
It is important to research ad/demand partners who want to partner up with you. The main thing you should focus on is whether the company that hires you has a good reputation. Ask fellow publishers or Ad Ops professionals if anyone had previous dealings with the ad network in question. If you really want to do your due diligence, you can even track down some of the employees who work for the network and ask them about their company. Proper research will give you invaluable information, information that can potentially save you a big chunk of your future revenue.
Although we can't guarantee that you'll never face issues with ad networks, when signing up for MonetizeMore's ad optimization services, you can benefit from our special relationships with ad networks and demand partners. We can also recommend the best ad networks for your traffic geo and niche as well as optimize your ad inventory for maximum ad revenue. Sign up to get started today!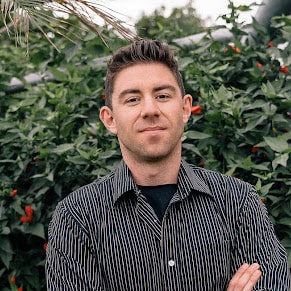 Kean Graham is the CEO and founder of MonetizeMore & a pioneer in the Adtech Industry. He is the resident expert in Ad Optimization, covering areas like Adsense Optimization,GAM Management, and third-party ad network partnerships. Kean believes in the supremacy of direct publisher deals and holistic optimization as keys to effective and consistent ad revenue increases.