We've been there, you get inside a new platform and they throw a ton of new terminology at you. Leaving you with a huge education hurdle to get the most value out of the platform. This is especially true with new publishers and AdSense…
We often struggle to understand the many ad metrics used in the AdSense dashboard. Unfortunately, If you don't understand your metrics and the results you are achieving with your ads, how can you effectively optimize them for more ad revenue?
In this article, we'll take a closer look at AdSense Page RPM and help you understand how to use it in your ad ops projects.
AdSense RPM and Page RPM
Keep in mind that although RPM and Page RPM are sometimes used interchangeably, that's not really the case. They both represent different metrics and results.
RPM or the Revenue per 1000 impressions indicates the estimated ad revenue a publisher earns through AdSense for every 1000 impressions. Note the use of the word "estimated." This means it's only an approximation of available data and doesn't get finalized until the end of the month once clicks & impressions are validated.
We've previously discussed the difference between estimated and finalized earnings in AdSense here. Estimated earnings are an estimate of the ad revenue you've accrued for a specific time period without invalid traffic deductions and unearned revenue. Finalized earnings take all those deductions into account and show the real amount owed to publishers in AdSense. It shows the amount you actually get paid.
You can calculate RPM as follows:
RPM = (Estimated earnings / Total number of impressions for the site) x 1000
AdSense Page RPM focuses on the RPM you earned on a specific page. To calculate the Page RPM, you would:
Page RPM for AdSense = (Estimated earnings / Number of page views for a page) x 1000
Using the Page RPM and RPM metric, you can compare the estimated ad revenue a specific page is earning to the average of the website per 1000 impressions. Is the page underperforming, on par with results, or even performing better than the rest of the site? Having this information at hand can help you determine the best cause of action for optimizing your ads.
Additionally, there is also a metric such as Ad RPM that you can learn more about here: https://www.monetizemore.com/blog/ad-rpm-vs-page-rpm/
Conclusion
AdSense is a great ad network to use for new and small publishers or even those looking to add more competition to their ad stack. However, getting the most from your AdSense ads takes some skill, know-how, and expertise. Instead of struggling with low AdSense Page RPMs, let us show you how to optimize your AdSense ads.
With PubGuru University School Of AdSense, you'll learn how to master your AdSense ad inventory. We'll show you how to set up, analyze and optimize your ads using step by step over-the-shoulder video lessons. Are you ready to take your AdSense ad revenue to the next level?
Enroll in PubGuru University today!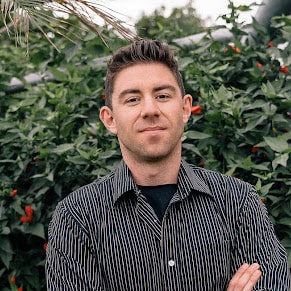 Kean Graham is the CEO and founder of MonetizeMore & a pioneer in the Adtech Industry. He is the resident expert in Ad Optimization, covering areas like Adsense Optimization,GAM Management, and third-party ad network partnerships. Kean believes in the supremacy of direct publisher deals and holistic optimization as keys to effective and consistent ad revenue increases.