The video industry is rapidly booming, so you are here, reading this article. Nowadays, the viewers are looking forward to more content; it's high time you must consider turning your creations into cash!
Now, you might take YouTube into your account since it is an excellent platform to earn some bucks. But, you can opt for various other strategies that are more enjoyable, profitable, and of course, consistent.
All you need to do is invest some of your time and choose the right monetization strategies to enjoy long and short-term implications along with the revenue potential.
Also, don't forget to use an online free video cutter to edit the content appealingly!
Without delaying anymore, I will discuss some fantastic monetization strategies that can help you rule the market and evolve as an absolute slayer. Stay tuned till the end, and you will be able to uncover valuable insights in no time.
Video Monetization – What Does it Mean?
Video monetization is generating solid income by creating and sharing video content. You can choose to achieve it via subscriptions, advertising, or direct transactions. You can now get paid by providing access to the following:
Access to your audience
Access to your video content
Access to your platform
In this on-demand video world, you can choose to pave the way toward success in an effortless manner; all you need to do is look for the right strategies. Let's dig deeper now!
Video Monetization – What Are Some of the Best Strategies?
Take a glance at some of the pointers mentioned below right away:
You Can Launch Your Own OTT Platform
You are probably quite familiar with over-the-top platforms such as Amazon Prime Video, Netflix, and Hulu; their demand is constantly increasing rapidly. If you are one of the top-notch video content creators, you must focus on launching your OTT platform as soon as possible.
Rather than depending on advertising revenue from YouTube, you can now choose to earn a lot more cash seamlessly.
Deploying and creating an OTT platform ain't rocket science. But, with the help of a SaaS solution, you will be able to build an app and reach a massive audience in no time.
An online free video cutter can eliminate unnecessary parts and produce factual content for your loyal customers. In addition, SaaS solutions such as MAZ will enable you to implement various payment options and monetization methods.
You Can Opt for Blogging
Blogging is an excellent money-making tactic that doesn't come with a direct video selling approach. However, several bloggers use this pathway to earn cash via video ad placements, ad networks, product sales, or sponsorships.
If you want to draw potential engagement towards your website, relying on this video content might be your best bet. From consumers to executives, everyone prefers video over text.
It would help if you focused on releasing excellent video content that is potent enough to generate traffic. It will also help you attract a solid consumer base for your monetization pitch.
Also, it is a cost-effective strategy that will not break your bank; instead, you will be able to maintain your wallet in the best possible manner. With the help of an online free video cutter, you can now showcase your creativity to the world outside!
Related Read: https://www.monetizemore.com/blog/best-video-ad-formats-for-display-advertising-campaigns/
Video Ad Units for Monetization
A video ad unit usually contains at least one master video size (640x480v) that represents the video player size on the webpage. Once you decide to implement video ad units, MonetizeMore will generate video ad tags (these tags have all the data for an ad request). We also generate VAST tags from Google Ad Manager UI.
The performance of video ads should be monitored after the setup is complete to maximize revenue. With the help of metrics such as click-through rates, viewership, and regular optimization, we can ensure that we get the most out of video ads.
Leveraging Outstream Video Ads
Outstream video ads are muted premium quality video ads served outside of a video player between content. Outstream video ads are designed to be 100% viewable and starts playing when the video ad unit is onscreen.
Benefits of monetizing with Outstream Video Ads:
High RPMs
Higher ad earnings
Seamless integration within desktop and mobile
Non-intrusive to user experience
Contact us to get started with Outstream Video Ads today.
You Can Choose to Sell Stock Videos Online
I don't think I need to explain these stock videos. But, do you know that stock videos are also sold and bought online? These types of content are used in web design, advertisements, news footage, and video production.
Besides that, if you have established your career in artistic filmmaking, selling stock videos online might be your best bet! You don't need to be extremely specific while dealing with stock videos.
You Can Get in Touch with a Sponsor
You have dedicated several years and invested an immense amount of hard work in building a loyal audience base. This is indeed the right time to look for a sponsor. A particular brand will pay a lump sum to feature their services and products in your video content.
But, in promoting another brand, don't forget to stick to higher video quality. Always put yourself in the first position instead of the brand you are looking forward to advertising.
You Can Sell Your Online Course
If you are currently running an Edutech channel, selling your online course can help you hit monetisation goals. In this recent phase, several students cannot complete their education due to geographical boundaries.
However, these online forums have started acting as a great boon, thus allowing the students to pursue a solid career in their desired field. Selling these online courses can be highly beneficial to both the sellers and buyers.
Best Video Monetization Model
Now, this is indeed a tricky question, to be honest. All these strategies that are mentioned above in this article are excellent. However, your core responsibility is to determine the best one that will suit your brand, needs, and requirements.
The best video monetization model when it comes to higher CPMs will always be outstream video ads as they can help publishers maximize ad revenue and benefits advertisers with real engagements & CTRs at the same time.
Always ensure to release crisp and concrete videos. You can use an online free video cutter and eliminate unwanted clips. People these days are more interested in short and informative videos. If you step towards creating long content, your competitors might outshine you in the blink of an eye.
Take a look at the points stated below, and you will be able to pick a video monetization model for your brand:
It would help if you researched your audience and competition
Partner with a reliable AdOps company that offers video monetization
Focus on creating amazing videos and make sure to improve the quality every damn time.
Related Read: https://www.monetizemore.com/blog/optimize-video-earnings/
Wrapping Up
Video Content can scale your brand if you partner with the right monetization partner who can take your video monetization to the next level. The right AdOps partner will make sure you don't get left behind leveraging the power of video while ensuring the best session RPMs simultaneously.
Wanna embark in the video monetization journey? Get started here.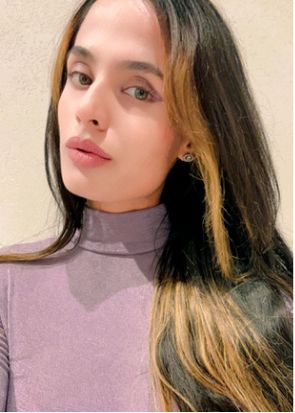 Meet Aleesha Jacob, the #1 B2B AdTech Content and SEO Marketer with over 7 years of experience in crafting data-driven content that fuels conversions for SAAS businesses. Having worked with SAAS companies and clients like BMW and Heineken, Aleesha brings a wealth of expertise. With her unmatched skills in creating compelling content, she helps businesses of all sizes drive more leads & maximize revenue.