There are a finite number of ways to monetize your website and only so many options to beef up your ad stack before you begin to see diminishing returns. When you already have display ads, a video unit, a good header bidding set-up, and programmatic advertising, what's left available to you?
Publishers that rely on advertising know that the more advertising inventory they have on their site, the more opportunities they have to sell. This is where Video Discovery technology can make a huge difference by increasing your revenue and helping your users discover engaging high-quality video content.
What is Video Discovery?
To put it simply, Video Discovery is a technology that allows a publisher's video ad unit to recommend relevant video content actively.
So, let's say that a user clicks on a column about basketball player Lebron James. The Video Discovery Unit on the page would most likely recommend a playlist of the highest performing video content about other basketball players, teams, and the NBA in general. After all, it might be off-putting to present that user with content about hockey and would certainly be confusing to play video content about something truly irrelevant, like politics or music.
The logic behind this method is that if a user is interested in a topic enough to visit the page, then they'll also be interested in that topic when shown a video on that page. When a user is interested in a video, then they are more likely to stay on that page, consume more of the video, wait to see the next video in the playlist, and even watch more of the advertisements.
How Does Video Discovery Work?
Video Discovery is often comprised of a combination of the following:
Contextual Matching: When a Video Discovery unit is placed on a page, it scans the page for keywords that indicate what the topic of the page is. Then it can sift through the attached video content library to select only the videos that are most relevant to that topic.
Proprietary Data: By utilizing addressable data, the unit can enrich decision-making and target the right user profile with the right content. It is important to note that none of this data would be personally identifiable information or intrude on the privacy of the visitor.
Historical Ranking: The discovery algorithm continually ranks the quality of each video via a complex scoring system. It presents to users only videos that have the best performance at that exact moment.
Video Discovery and Your Existing Video Content Strategy
If your website doesn't have video yet, then what are you waiting for? Video has proven to be more engaging for users than text or static images, and video advertising is growing faster than all other types of online advertising. So, you probably already have a video content strategy in place.
To clarify, Video Discovery is not a replacement for your video content strategy. It's supposed to be complimentary. If you have a unique video that was created specifically for an individual article, then it should be prominently featured above the fold. However, after the reader views that video and begins scrolling down the page, they should be given a chance to see more videos. Specifically, videos that remain relevant to their interests.
That's where Video Discovery comes in.
How Syndication Enables Discovery to Attain Scale
If you're like many digital publishers, you don't have a unique video produced for every article. Whether it's because of limited budgets, manpower, or time constraints, it's completely understandable that not every page receives its quality video.
With a Video Discovery engine, paired with built-in syndication partners, publishers can have a nearly endless library of professional-grade video content featured on all pages. This means that you can mix video content from quality brands into your video library, and the Video Discovery technology would be able to recommend whatever video is most relevant.
There's no longer a reason not to have a video on every article, no matter the subject. With that much monetized video content, your video ad inventory can expand, include more of your audience, and boost your revenue.
Boosting Ad Inventory With Video Discovery
As we discussed earlier, inventory is a limited commodity for publishers. With too many ad units running on your website, you risk slowing down website speed, lowering your rankings on Google, and, most importantly, harming your user experience. Remember, once you lose a reader because of bad UX, they may never return.
That's why it's so important to make sure that your ad stack works together in harmony. With a diverse selection of ad units, mixing an appropriate balance of Display and Video units, neither your users nor your website will be overwhelmed. They could even support each other.
When a Video Discovery unit is attracting a higher level of user engagement on a page, not only are the pre-roll advertisements getting viewed, so are the viewable Display units that are on the same fold. That's how the elements of a balanced ad stack can lift each other, as opposed to competing with each other.
Getting Started With Video Discovery
The main obstacle to getting started is choosing the right partner for you. If you're a larger publisher that already has a lot of video content, then your priority is to make sure those hard earned videos get maximum exposure in a way that doesn't harm your user experience. If you're a smaller publisher and only have a limited amount of video content being produced, then you will want to partner with a vendor that has a lot of syndication options and partnerships.
No matter what kind of publisher you are, there is a place for Video Discovery in your ad stack. If you have any questions about how it can fit into your monetization strategy, then feel free to reach out to the Video Discovery experts at Primis, a part of Universal McCann.
---
Thanks to Jacob Simkovich, head of marketing at Primis, for his contribution to this post!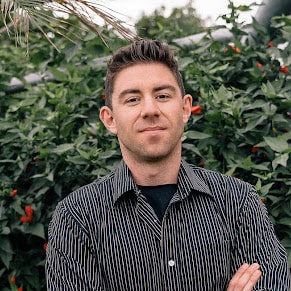 Kean Graham is the CEO and founder of MonetizeMore & a pioneer in the Adtech Industry. He is the resident expert in Ad Optimization, covering areas like Adsense Optimization,GAM Management, and third-party ad network partnerships. Kean believes in the supremacy of direct publisher deals and holistic optimization as keys to effective and consistent ad revenue increases.