This post was most recently updated on September 12th, 2021
Is it possible to use Google Ad Manager when you only have an AdSense account, or do you also need an Ad Exchange account?
In short, only an AdSense account is required to sign up for Google Ad Manager. Google clearly states the following:
You need a valid Google AdSense account to sign up for Ad Manager. If you don't have a Google AdSense account already, create a new AdSense account.
Google Ad Manager is Google's flagship ad server product. It enables publishers to connect multiple ad networks, including AdSense, Ad Exchange, third-party ad networks, and optimizes your ad inventory with advanced features.
Ad Exchange is the premium version of AdSense, which connects publishers to premium advertisers who often pay higher CPMs than AdSense. To join Ad Exchange, publishers either need to get invited by Google or sign up through a third-party partner (like MonetizeMore). To get invited, publishers need to reach a specific size or minimum monthly traffic level, which usually ranges between 500 000 – 1 000 000 visitors per month.
Want to get access to Google Ad Exchange? Sign up here!
Now that you have a better idea of the connection between Google Ad Manager (GAM), AdSense and Ad Exchange, let's quickly look into signing up to GAM.
As previously mentioned, you need an AdSense account to use GAM. However, you don't need to use the AdSense account actively. Next, you need to go to https://admanager.google.com/ and sign up for an account by clicking "Create account."
For more information on how to sign up for a Google Ad Manager account, see this Google support article https://support.google.com/admanager/answer/7084151?hl=en.
Conclusion
Google Ad Manager is a great tool for optimizing your ad inventory and increasing your ad revenue. However, it comes at a price. If you're not familiar with the interface or understand ad optimization, it might take days or weeks of testing to figure everything out. You might even lose out on ad revenue at the beginning because of your lack of experience.
We've got a way to help fast track your learning and ensure that you'll be able to use Google Ad Manager to its full extent. It's called PubGuru University! At PubGuru University, we teach you how to master your inventory, whether it's working with AdSense, Ad Exchange, or Google Ad Manager. Using our step-by-step over the shoulder videos, you'll learn the same techniques we use to maximize ad revenue for our publisher partners!
For only $199, you can get access to all our courses (AdSense, Ad Exchange & Google Ad Manager) and learn skills that can change your business and income forever! Sign up for a Starter account at MonetizeMore today!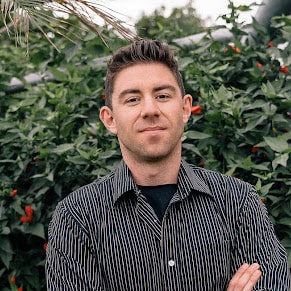 Kean Graham is the CEO and founder of MonetizeMore & a pioneer in the Adtech Industry. He is the resident expert in Ad Optimization, covering areas like Adsense Optimization,GAM Management, and third-party ad network partnerships. Kean believes in the supremacy of direct publisher deals and holistic optimization as keys to effective and consistent ad revenue increases.