This post was most recently updated on September 22nd, 2021
Google's move to unify Ad Exchange (AdX) and Doubleclick for Publishers (DFP) has streamlined a lot of ad optimization processes. The tool which is now called Google Ad Manager has brought ad operations to a whole new level.
There are new features, but the limitation on whether it works on a "mapped" vs. "linked" account still poses some roadblocks.
So, what's the difference?
Mapped – if the Google Ad Manager account has a "twin" Ad Exchange account. You would know this by navigating to Admin > Global Settings, under the Network Settings tab, you will see a 'Primary Ad Exchange account.'
It's also the same account you can set as 'Default for dynamic allocation.' This option allows you to run features, like Exchange Bidding on Dynamic Allocation (EBDA) and First Look.
Linked –  when you don't own the DoubleClick Ad Exchange account but is approved by Google to run the AdX demand, you have the option to link/connect it with your own Google Ad Manager (previously 'DFP') and have AdX compete on dynamic allocation.
Linked accounts won't be able to set it as 'Default for dynamic allocation.'
Now that we have defined the difference between a 'mapped' vs. 'linked' account, let's discuss how this transition impacts ad optimization:
Preferred Deals will be deprecated and merged under GAM's Proposals tab
Preferred Deals can only be set up under Sales > Proposals and is now available ONLY on the MAPPED account. On a recent Google webinar, they suggested that we take advantage of this feature because it works more or less the same as Private Auction. It seems that buyers tend to value Preferred Deals more.
AdX UI tags are now Ad Manager tags
Publishers no longer need to use another interface to create and generate AdX tags. They are now under Inventory > Ad Units in Google Ad Manager.
To nest specific tags, you will have to click the relevant tag and click 'New ad unit' > One level below xxxxxx.
Unified Protections will replace 'Blocking' and 'Opt-in' AdX Rules
'Protections' not only allows users to block and opt into ad technologies but also control 'competition.' This means you can set specific categories or advertiser brands not to show simultaneously with another. You have control.
Exchange Bidding on Dynamic Allocation (EBDA)
Primarily known to be Google's response to Header Bidding but it's only limited to a 'mapped' account. EDBA connects different ad exchanges to compete on the publisher's inventory via dynamic allocation, bringing in more auction pressure and revenues.
Although contract signing takes place outside of Ad Exchange, the integration, reporting, and even payments will all be via Google Ad Manager.
Yield Report is gone. Use "Demand Comparison" card on your new Home dashboard
You can still check unfilled impressions in the Query tool but not in the Yield Report. Instead, you have to start using the Demand Comparison section on the homepage. We used to have a direct link to view ad unit breakdown for unfilled impressions, but that's not an option with the new interface.
Conclusion
As you can see, with the new Google Ad Manager interface there are many changes that you need to take note of. If you need help with the transition, why not let MonetizeMore help? We're a Google Certified Publisher Partner and have a team of ad optimization experts waiting to optimize your ad inventory! Sign up for a Professional account at MonetizeMore today!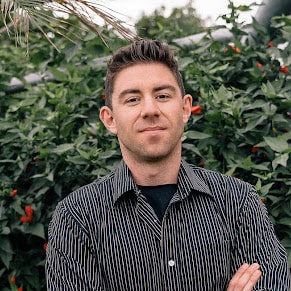 Kean Graham is the CEO and founder of MonetizeMore & a pioneer in the Adtech Industry. He is the resident expert in Ad Optimization, covering areas like Adsense Optimization,GAM Management, and third-party ad network partnerships. Kean believes in the supremacy of direct publisher deals and holistic optimization as keys to effective and consistent ad revenue increases.