Website monetization can be an overwhelming topic, especially for those who aren't too tech-savvy. When your site starts gaining significant traction in terms of traffic, there's no exact guide on what to do next.
Obviously, you don't want the attention your site is getting to go to waste! After all, not every domain gets enough traffic volume to even consider site monetization in the first place. Without a clear roadmap however, some sites get stuck using a single revenue stream, basic site advertising, and end up not maximizing their site's revenue potential.
Don't worry, though, we've got you covered! We've listed down some top ways for you below to make sure you're getting all of what's worth from your site's visitors!
AdSense isn't your only option
Google AdSense is normally how publishers take their first steps in site monetization. While this is great for the ones just starting off, sites growing in traffic should look to other options in programmatic advertising. You can even have multiple advertising platforms (AdSense included!) compete against each other using an Ad Server like Google Ad Manager (GAM).
Step up with Ad Exchange
Google Ad Exchange is the premium version of AdSense. Its advertiser pool is larger compared to AdSense, which means you'll have access to higher paying ones that can give you better rates. You can get Ad Exchange on your own, but requirements are pretty steep and strict. Unless you're already serving up more than 10 million ad impressions in Google AdSense every month, your only option to get exclusive access is by teaming up with Google Publisher partners like MonetizeMore!
Try using non-standard units
A great way to boost your website's ad revenue is by using non-standard revenue streams. These units usually have behavior or features that makes them more viewable to users, making them sell so well and gives you higher rates. Some are a bit intrusive, however, so you should constantly test out what performs best for your sites.
Start using Header Bidding
Header Bidding is a game changer in the programmatic industry. Basically, it's a way for you to have more multiple partners compete against each other in an auction that's a lot fairer, allowing the one that pays the most to serve. It does require some technical know-how with setting things up, but we can help you get started with Header Bidding without any of the hassle.
Enlist the help of experts in the industry
Managing a website while handling its ad operations isn't easy. To make sure your ad monetization is top-notch, you'd need undivided focus on the performance of your ad partners. You'd also need to spend hours constantly testing what works and what doesn't for your site, experimenting with new formats, sizes and even layouts. Talk to our team and we'll work with you in bringing your site's earnings to the moon!
Conclusion
While there are a lot of things you can do to monetize your site, no one size fits all. Some publishers react negatively to certain strategies, while others see unbelievable gains. It's useful to know what things you can do and the resources you can tap, but having experts who know their way around can be a big help. Subscribe to MonetizeMore and let's work together!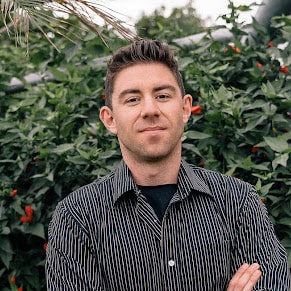 Kean Graham is the CEO and founder of MonetizeMore & a pioneer in the Adtech Industry. He is the resident expert in Ad Optimization, covering areas like Adsense Optimization,GAM Management, and third-party ad network partnerships. Kean believes in the supremacy of direct publisher deals and holistic optimization as keys to effective and consistent ad revenue increases.