This post was most recently updated on January 18th, 2023
To get approved for AdSense (and DoubleClick Ad Exchange), your site needs to meet some basic criteria. If you're finding that your site is getting rejected by Google and their approval team, then make sure you meet these criteria before applying again. If you can't get your site approved, then it's game over: you won't be able to run Google AdSense or Ad Exchange ads on your site at all.
So what are the fundamental ways to make sure you get approved for Google Ad Exchange?
Make sure the website is on your own top-level domain. A Blogger, Wordpress, Tumblr, or Squarespace domain won't do; it has to be in the form of http://yourwebsite.com.
Provide accurate personal information with your application that matches the information on your domain registration. Otherwise, this raises red flags for Google and they might think your site is illegitimate.
Include substantial and original content on your site. Google can detect unoriginal or vapid copy.
Comply with the Google Webmaster Quality Guidelines.
Related read: https://www.monetizemore.com/blog/how-apply-adsense-account
So get to it, and make sure your site is compliant with these four foundational principles. We want to see your site approved to Google Ad Exchange as much as you do.
Sign up for a Starter account at MonetizeMore to increase your ad revenue by 25-50% by providing you with a Google Ad Exchange account.
---
FAQ
How do I get my blog AdSense approved?
To get approved for AdSense, you need to comply with their program policies with regards content, be18 years old, and have an active Gmail account not linked to an AdSense account. In addition, we recommend having a site that is at least three months old and has more than 30 articles of unique content published that's already generating traffic. When signing up, do not forget to add the AdSense code to your site as well.
How can I get AdSense approval in 1 minute?
Usually, this is not possible. The quickest you can expect to get approved is within 24-48 hours
How long does AdSense approval take?
Approval time for AdSense varies. Generally, publishers get accepted within 24-48 hours, but it can also take up to 1-2 weeks.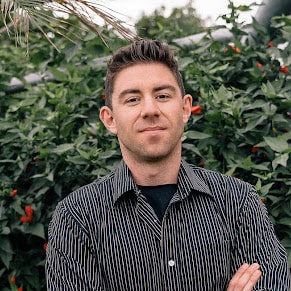 Kean Graham is the CEO and founder of MonetizeMore & a pioneer in the Adtech Industry. He is the resident expert in Ad Optimization, covering areas like Adsense Optimization,GAM Management, and third-party ad network partnerships. Kean believes in the supremacy of direct publisher deals and holistic optimization as keys to effective and consistent ad revenue increases.