Google recently announced that the way mobile app impressions are counted in Google Ad Manager for direct-sold impressions would change on May 3, 2021.
On May 3, 2021, direct-sold impressions will start counting as soon as one or more pixels of the creative are visible on the device screen. This impression counting methodology is called "Begin to render" and is also used within the AdMob network.
It is also compliant with the Media Rating Council's count-on-download standards.
The change is all part of Google focusing more on event-driven impressions that better align with viewability. Viewability has grown in importance to advertisers who want to make sure their ads get seen by website visitors.
Keep in mind that there needs to be a different impression counting methodology used for mobile app inventory compared to traditional web inventory. Mobile apps can prefetch creatives, and if based on a methodology such as count-on-download, an impression can get counted without fully being shown to a visitor. It's much more accurate to count impressions once they begin to render and show to visitors.
You can find more information on the MRC guidelines regarding mobile app impressions here. In the article, the IAB discusses how the MRC moved to switch the mobile ad impression counting methodology from count-to-download to begin-to-render for mobile web and in-app impressions. The purpose of this was to focus on event-driven methods which increase the chances of ad creatives actually being seen by users and counted more accurately in line with viewability factors.
How will the change affect publisher ad revenue and impressions?
Google expects that most publishers will see an increase in ad revenue long-term and a lower impression spam rate. Keep in mind that before you optimize inventory as you might experience some decline in the ad impressions and revenue initially because the impression won't be counted when the line item wins. This will also result in the advertisers trusting the publisher ad inventory and effective turnaround results for the direct deals.
Conclusion
Optimizing your mobile ad inventory might not always be easy, especially if you have no experience or time to do so. Why not let MonetizeMore do it all for you instead? MonetizeMore is a Google Certified Publisher Partner in the North American market, helping many publishers optimize their ad inventory. Are you ready to boost your mobile ad revenue? Sign up to MonetizeMore today!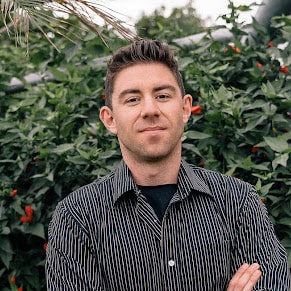 Kean Graham is the CEO and founder of MonetizeMore & a pioneer in the Adtech Industry. He is the resident expert in Ad Optimization, covering areas like Adsense Optimization,GAM Management, and third-party ad network partnerships. Kean believes in the supremacy of direct publisher deals and holistic optimization as keys to effective and consistent ad revenue increases.