Google recently announced a new mobile app approval process for publishers running mobile ads via Google Ad Manager. The new approval process is set to come into effect starting in May 2021.
To traffic ads via Google Ad Manager on new mobile apps, publishers need to:
Have the new app listed on a supported app store
Supported app stores include Amazon App Store, Apple App Store, Google Play Store, OPPO App Market, Samsung Galaxy Store, VIVO App Store, and Xiaomi GetApps.
Have their new apps reviewed by Google
Only once both those conditions have been met and the apps have been found not to violate any Google policies will ad serving limits be lifted.
Google wants all mobile apps trafficking ads via Google Ad Manager to be connected to an app store.
How does the review process work?
Once you've submitted your app for review, it usually takes 1-2 days or slightly longer to finalize the review. During the process, ad serving on the app will be limited.
Publishers will receive an email to inform them of the results. You can also check the review status in Google Ad Manager by going to Inventory > Mobile Apps.
If approved, you'll have unlimited ad serving capabilities and can monetize your app via Google Ad Manager to its full extent.
If not approved, your ad serving will remain limited, as will your monetization possibilities. You can check the policy center to find out why your app was not approved. Be sure to fix any policy issues as soon as possible and resubmit your app for review.
You can find out more about the new review process here: https://support.google.com/admanager/answer/10355146.
Also, we've created a video about it below. We'll show you how to check your status in Google Ad Manager and take a closer look at the policy center.
More on app monetization
Here are some additional articles you'll find useful.
The best app ad networks: https://www.monetizemore.com/best-app-ad-networks/
App speed improvements: https://www.monetizemore.com/blog/how-app-publishers-increase-app-speed-minimize-size/
Conclusion
Staying up to date with the latest Google policies and making sure all your apps don't get their ad serving limited will be critical to your success. However, that's only one part of the puzzle. Optimizing your app ad inventory to maximize ad revenue can be a full-time task, especially if you have limited experience.
Why not let the ad optimization experts help? MonetizeMore has a team dedicated to mobile app publishers ready to help maximize your ad revenue. Find out what MonetizeMore can do for you today! Sign up to get started now.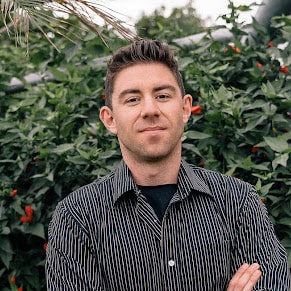 Kean Graham is the CEO and founder of MonetizeMore & a pioneer in the Adtech Industry. He is the resident expert in Ad Optimization, covering areas like Adsense Optimization,GAM Management, and third-party ad network partnerships. Kean believes in the supremacy of direct publisher deals and holistic optimization as keys to effective and consistent ad revenue increases.