La respuesta a esta pregunta es: No. Sin embargo, hace unos años, Google respondió al método de Header Bidding y anunció el lanzamiento de Open Bidding para contrarrestar con el Header Bidding, que ahora se conocen comúnmente como una alternativa.
¿Qué Es El Open Bidding?
Open Bidding es una subasta unificada que se basa en conexiones del lado del servidor, donde varios intercambios de anuncios y SSP compiten con Ad Exchange de Google, para ganar las impresiones. La subasta se lleva a cabo en el servidor y no en el navegador del usuario.
Google genera las solicitudes de oferta y las pasa a Google Ad Manager (servidor de anuncios) para la subasta. A partir de ahí, cada solicitud de oferta se clasifica en función de los datos demográficos y la orientación de los visitantes. La oferta se presenta según la categoría para reducir las complicaciones del proceso de licitación entre editores y anunciantes.
A continuación, le indicamos cómo configurar Open Bidding:
https://www.monetizemore.com/blog/google-exchange-bidding-dynamic-allocation/
¿Qué Es El Header Bidding?
El Header Bidding se ha hecho conocido debido a su avanzada técnica de compra de anuncios programáticos y aún se encuentra en un lugar inmejorable. Brinda a los editores más control sobre el proceso al ofrecer su inventario simultáneamente a múltiples intercambios de anuncios antes de solicitar los servidores de anuncios.
Este método ayudó a mejorar la eficiencia de la subasta, maximizar el rendimiento y aumentar los ingresos publicitarios de los editores, al mismo tiempo que brinda a todos los anunciantes la misma oportunidad de obtener ubicaciones de mayor calidad.
Para obtener información detallada sobre el Header Bidding, puede consultar este artículo:
https://www.monetizemore.com/blog/la-guia-definitiva-de-header-bidding-para-editores/
¿Cuál Es La Diferencia Entre El Open Bidding Y El Header Bidding?
Ambas plataformas tienen un objetivo común: ponerlas a disposición de múltiples socios de demanda por igual, y se basan en licitaciones en tiempo real. La principal diferencia es su proceso de ejecución.
Por ejemplo, Header Bidding tiene una configuración más complicada que Open Bidding, pero es mejor en transparencia y mayor tasa de coincidencia para las cookies.
Por otro lado, Open Bidding tiene una configuración simplificada y una latencia de página reducida en general, pero es menos transparente que el Header Bidding, porque los editores no pueden conocer por qué un anunciante específico ganó la subasta. Los editores no tienen control aquí, ya que Google lo administra.
¿Puedo Ejecutar Header Bidding Con Open Bidding?
Los editores pueden ejecutar Open Bidding y ofertas de encabezado juntas en Google Ad Manager. De hecho, muchos editores ya lo están haciendo. Algunos editores utilizan otras soluciones simultáneamente para mejorar aún más la presión de las ofertas y el rendimiento general. Solo asegúrate de vigilar la latencia de la página.
En Conclusión
No existe un método sin defectos. Ambos suponen una mejora significativa en la eficiencia y el rendimiento de las subastas. Depende de usted decidir e implementar la solución adecuada en función de sus necesidades.
¿Le gustaría ayuda para decidir la mejor solución para optimizar su inventario de anuncios? MonetizeMore es un socio editor certificado de Google que te puede auxiliar. ¡Regístrese para comenzar hoy!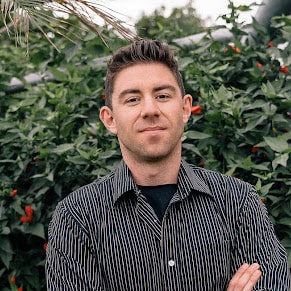 Kean Graham is the CEO and founder of MonetizeMore & a pioneer in the Adtech Industry. He is the resident expert in Ad Optimization, covering areas like Adsense Optimization,GAM Management, and third-party ad network partnerships. Kean believes in the supremacy of direct publisher deals and holistic optimization as keys to effective and consistent ad revenue increases.