Você é novo no Google Ad Manager e está tentando descobrir os custos de uso do servidor de anúncios? Este artigo examinará os preços e a divisão da receita entre o Google Ad Manager e os editores.
Vamos começar dizendo que não há divisão de receita entre o Google Ad Manager e os editores, pelo menos até que eles atinjam um limite de impressão específico.
O Google Ad Manager não é um provedor de anúncios, rede de anúncios ou plataforma de fornecimento. É o servidor, carro-chefe do Google, que oferece uma ampla gama de recursos aos editores, incluindo gerenciamento de rendimento, ferramentas de otimização, recursos de tráfego, recursos de relatórios e muito mais.
Recentemente, ele foi chamado de o principal parceiro do editor no mercado pelo AdExchanger. Os editores trafegam seus anúncios por meio do Google Ad Manager e são pagos por meio das redes de anúncios com as quais têm parceria para vender seus anúncios aos anunciantes.
Isso significa que o uso e a inscrição no Google Ad Manager geralmente são gratuitos até atingir o limite de 90 milhões de impressões. Depois disso, você deve pagar taxas específicas por impressões de anúncios, veiculadas por redes de anúncios não pertencentes ao Google, vendas diretas etc.
Entramos em mais detalhes sobre os limites de impressão específicos por país e mostramos aos editores o que fazer quando você se aproxima dos limites aqui: https://www.monetizemore.com/blog/what-do-reach-free-impression-limit-google-ad-manager/
E Quanto Ao Ad Exchange E Ao Adsense?
O Google não publica a divisão da receita do Ad Exchange, pois ela varia por conta e é confidencial. Se você possuir um site grande o suficiente com um gerente de conta dedicado, pode até tentar negociar.
Quanto ao AdSense, o Google observou que os editores ganham 68% de participação nos lucros de AdSense para conteúdo e 51% de AdSense para pesquisas. Isso significa que o Google geralmente obtém um corte de 32% da receita de anúncios obtida pelos editores por meio do AdSense.
Encontre mais informações sobre a participação nos lucros do AdSense aqui: https://support.google.com/adsense/answer/180195?hl=pt-BR
Conclusão
O Google Ad Manager é uma ferramenta fantástica de se ter em seu arsenal, mas pode ser um desafio pegar o jeito. Você pode acabar gastando horas incontáveis ​​para conhecer a plataforma e descobrir como ela funciona, apenas para ver aumentos mínimos na receita de anúncios ou, em alguns casos, até mesmo uma queda. Por que não permitir que uma equipe de especialistas em operações de anúncios gerencie tudo para você?
A MonetizeMore é um Parceiro Editor Certificado do Google que ajudou centenas de editores a otimizar seu inventário e aumentar as receitas de anúncios. Quer que façamos o mesmo por você? Inscreva-se para começar hoje!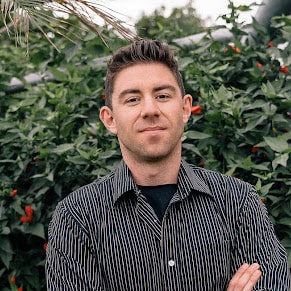 Kean Graham is the CEO and founder of MonetizeMore & a pioneer in the Adtech Industry. He is the resident expert in Ad Optimization, covering areas like Adsense Optimization,GAM Management, and third-party ad network partnerships. Kean believes in the supremacy of direct publisher deals and holistic optimization as keys to effective and consistent ad revenue increases.