This post was most recently updated on May 27th, 2020
Os anúncios do AdSense geralmente aparecem em branco no seu site quando você implementa incorretamente as suas tags. Entretanto, se você tiver certeza de que implementou corretamente suas tags, os anúncios em branco podem estar aparecendo porque não há itens de linha pagos que atendam aos seus critérios.
Os blocos de anúncio em branco são exibidos quando você cria novos tamanhos de blocos de anúncios mas não há itens de linha internos que correspondam a aquele tamanho. Toda vez que um anúncio em branco é exibido, você está perdendo receita. Garantir que seus blocos de anúncios estejam sempre exibindo anúncios é fundamental para a receita do seu site. Não perca dinheiro com descuidos!
Felizmente, este é um problema bastante fácil de resolver. Basta reservar um item de linha de rede interno para cada tamanho de unidade. Dessa forma, sempre que você ficar sem blocos de anúncios que correspondam a um tamanho, ele será exibido no próximo item de linha.
Se essas dicas não funcionarem, verifique se você removeu todas as tags inativas do DFP, configure corretamente todos os itens de linha relacionados a cada bloco de anúncios (incluindo elegibilidade e segmentação) e verifique se os blocos de anúncios estão ativos. Pode ser necessário aguardar até 20 minutos após a aprovação do item de linha.
Certifique-se que seus blocos de anúncios sempre exibam anúncios e evite perder dinheiro fazendo uma parceria com a MonetizeMore hoje! Comece aqui com sua consulta GRATUITA.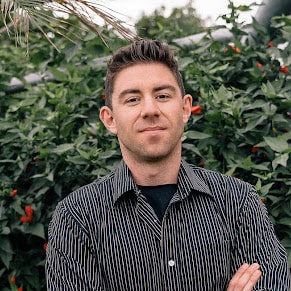 Kean Graham is the CEO and founder of MonetizeMore & a pioneer in the Adtech Industry. He is the resident expert in Ad Optimization, covering areas like Adsense Optimization,GAM Management, and third-party ad network partnerships. Kean believes in the supremacy of direct publisher deals and holistic optimization as keys to effective and consistent ad revenue increases.