This post was most recently updated on January 18th, 2023
The television industry has changed and is continuing to evolve. Once TV watched through the internet was thought of as impossible has now turned into necessity millions can't live without. Many have even ditched traditional tv watching and services for strictly internet bound TV. In this article, we'll look at the evolution that took place by putting further emphasis on OTT and CTV.
How it all got started and a few statistics
Video content used to be delivered to consumers through cable providers with a box connected to a television. As the world and technology we use evolved, the internet became a big part of our lives and with it, mobile connectivity.
This resulted in content providers such as Hulu and even more popular, Netflix, launching and having a different type of television model. With their business model, users could stream TV shows through the internet on any device connected to the internet. This includes smartphones, tablets, laptops, and connected TVs.
Although different payment models exist (subscription or those that include advertising), the new system goes over the top of the traditional closed TV infrastructure. This is where the term OTT or over the top comes into play.
Further statistics from Emarketer.com paints an interesting picture. In the US people are ditching traditional TV for OTT more each day. They are expecting the number of adults who cancel their TV services for OTT to climb to 33 million in 2018 alone.
For OTT subscriptions they estimate that more than half of the US population will end up subscribing resulting in 170 million viewers.
Here is a visual presentation of forecasted OTT users from Emarketer.
Source: Emarketer.com
What is OTT?
So, what does OTT mean? OTT stands for over the top and refers to video content that is served over the traditional closed television system. Using OTT services users don't need to subscribe or pay a TV cable company to watch video content as most content is served via the internet.
Although a television that is connected to the internet or laptop, mobile phone, etc. can be used to watch over the top TV, OTT TV boxes are also available. These TV boxes serve as a hub for users to connect to OTT services and function as a mini computer with all the needed specifications, connections, and applications to watch over the top TV.
In terms of OTT TV boxes, they are available almost anywhere and big companies like Amazon even have their own version. Apart from general Android OTT TV boxes, a few popular examples exist including the Amazon Fire TV, Apple TV, Roku and more.
What is CTV?
CTV stands for connected TV and is just another term for a television that has an ethernet connection or can connect to the internet wirelessly. This definition or group of devices can also in some spectrums include TVs that are used as displays connected to other devices that have internet access.
Ad Exchanger also created an article where they had executives from companies like Roku, Samsung Ads and more talk about the differences between OTT and CTV. Be sure to take a look at that over here.
OTT TV with ads
When thinking of streaming services, Netflix is undoubtedly the one that comes to mind first. However, it's based on a subscription model, rather than ad model. There are however a few streaming services that make advertising a priority instead of gaining subscriptions.
Hulu is one of them. While they do charge users a subscription fee, some of their price plans show ads while other plans have no commercials. Currently more than half of Hulu's users watch their content with ads which results in 33 million out of 54 million ad viewing users.
Roku is another company that provides an all in one experience through their OTT TV box. With their hardware, users can connect to multiple TV apps such as Netflix, Hulu, Amazon Prime, YouTube and Roku's channels. They also show ads and add users to their platform by selling their OTT TV at very low and affordable prices compared to competitors in the market.
Besides these streaming services that include ads, apps for OTT TV boxes and smart TVs that show ads also exist. These include apps like YouTube, Vimeo, and Spotify.
The OTT/CTV advertising market. Is it the future?
Keep in mind that OTT content is usually delivered through CTV. Traditional media services are mimicked very much by OTT services but generally at lower costs as it utilizes the internet. Television experiences of OTT vs. traditional are very similar as well.
Some studies conducted have shown that the user is willing to watch a video ad to continue watching content. With the study, Hulu was used, and more than half of the viewers were willing to accept advertisements.
As with most video advertising, OTT ads can be shown before, during or after watching video content. Mid-roll ads seem to be the most acceptable and popular among users.
Some believe that CTV is the future of advertising and they have a few valid reasons to think so. Start by realizing that OTT services and CTV devices are everywhere. Not only that but the adoption of streaming services like Netflix, Hulu and Amazon are huge in the US and continue to grow in other countries as well. It is estimated that by 2020 more than 75% of families will have TVs connected to the internet in the United States.
It's also great for targeting millennials who love streaming services like Netflix and are getting hard and harder to advertise to.
Users also don't mind watching ads through CTV as they know and understand that it's part of the business model. OTT services are also typically much cheaper than traditional TV which further strengthens the reasoning behind showing ads. It automatically makes ads via CTV devices more profitable for advertisers as well.
Conclusion
The OTT and CTV industry is continuously evolving and growing. Who knows, in a few years, all traditional television services could become extinct. Whatever happens, it provides an enormous opportunity for publishers creating video content and advertisers looking to reach more users.
To find out how you as a publisher can maximize your ad revenue, sign up for a Professional account at MonetizeMore today!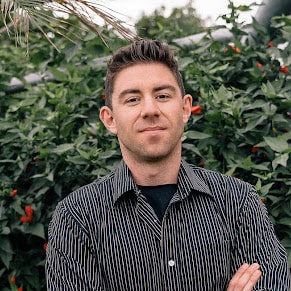 Kean Graham is the CEO and founder of MonetizeMore & a pioneer in the Adtech Industry. He is the resident expert in Ad Optimization, covering areas like Adsense Optimization,GAM Management, and third-party ad network partnerships. Kean believes in the supremacy of direct publisher deals and holistic optimization as keys to effective and consistent ad revenue increases.