This post was most recently updated on May 25th, 2020
O Google sempre focou em fornecer aos usuários uma experiência rápida, responsiva e boa por meio do navegador Chrome. Eles anunciaram recentemente que o Chrome começará a bloquear anúncios com muitos recursos, que podem esgotar os dados de rede dos usuários a partir de agosto de 2020.
Exemplos de anúncios que são conhecidos por consumir muitos dados incluem crypto mining ads, vídeo dentro do banner e anúncios mal programados e não otimizados. Vamos dar uma olhada em como esse processo funciona e o que os publishers devem fazer.
Como Vai Funcionar
O Chrome limitará os recursos que um anúncio pode usar antes que um usuário interaja com ele. Se um anúncio atingir o limite de recursos, uma página de erro será exibida dentro do quadro do anúncio. O usuário também será informado de que o anúncio usou "muitos recursos".
Abaixo, você verá um exemplo de anúncio que usou "muitos recursos" e não foi exibido corretamente.
Fonte: https://blog.chromium.org/2020/05/resource-heavy-ads-in-chrome.html
O Google fez uma extensa pesquisa de dados para criar limites de recursos de anúncios. Eles criaram os seguintes limites de dados:
Dados de rede de 4 MB ou
15 segundos de uso da CPU em qualquer período de 30 segundos ou
60 segundos de uso total da CPU.
Segundo os dados de pesquisa do Google, apenas 0,3% dos anúncios excedem esses limites, mas representam 27% dos dados de rede usados.
O Que Os Publishers Devem Fazer
A exibição de anúncios que seguem os Melhores padrões de anúncios é tão crucial como sempre. Os publishers devem sempre considerar a experiência do usuário e não tentar ganhar dinheiro com anúncios intrusivos.
Não respeitar o usuário com esse tipo de experiência com anúncios levará a taxas de rejeição mais altas, menos tráfego de retorno e um aumento nas taxas de bloqueio de anúncios.
Se você estiver exibindo anúncios com muitos recursos, como os mencionados acima (mineração de criptografia, vídeo dentro do banner), fique atento ao desempenho, preste atenção às discrepâncias e considere substituir esses formatos de anúncios.
Conclusão
Precisa de ajuda para exibir anúncios otimizados e de carregamento rápido, que os usuários não consideram invasivos ou abusivos? Nossa equipe de operação de anúncios e Ad Tech, podem ajudar você a otimizar seus anúncios para obter receita máxima com anúncios, sem sacrificar a experiência do usuário. Inscreva-se para monetizar mais, hoje!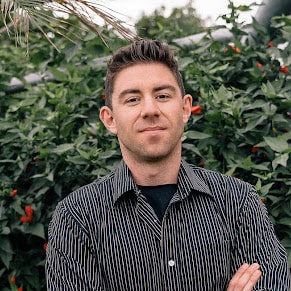 Kean Graham is the CEO and founder of MonetizeMore & a pioneer in the Adtech Industry. He is the resident expert in Ad Optimization, covering areas like Adsense Optimization,GAM Management, and third-party ad network partnerships. Kean believes in the supremacy of direct publisher deals and holistic optimization as keys to effective and consistent ad revenue increases.