This post was most recently updated on January 18th, 2023
The start of the year is a good way to kickstart your new year's resolutions. New webmasters are at an advantage with the wisdom that comes from seasoned experts in the ever-dynamic field of advertising technology. Whether your goal for the year is to accustom yourself with ad operations, maximize revenue, or both, here are some nice new year's resolutions to help you get started with a bang.
1. Recognize that content is king.
All webmasters go through the process of providing unique and useful content. It is the driving force that helps increase monetization possibilities and site traffic.
2. Implement your ads properly.
At first, it may not be as easy as Kermit sipping Lipton tea, but correctly practicing ad implementation is a worthwhile investment of your time. Make sure that you allot enough time this year to learning what works in the full range of acceptable ad implementation schemes.
To get you started on learning ad ops, subscribe to the MonetizeMore blog.
3. Get a head start by taking some risks.
 Header bidding may seem like a daunting frontier. While some people may advise against it, it's worth taking the time to get to know what it does for you and how it can help you increase your website income.
4. Absorb knowledge from the right sources.
You can save the time and keep yourself from reinventing the wheel by going with tried and tested methods. One of the best ways to learn these methods is by reading up. Just make sure that you have reliable and credible sources as you go along.
5. Weave a web of policy compliant ads.
Violations can sting harder than a spider bite. It's best to err on the side of caution and make sure that you've got all your bases covered by reviewing your ads vis-a-vis the Adsense policy for content. Check out the 10 Most Common Adsense Violations [MEME Edition].
6. Take your site on a monetization road trip by trying new paths and unchartered territories.
The advertising technology landscape is filled with possibly bleeding-edge tools. And if you are at the frontier, you will find your website evolving dynamically with the times without fear of becoming obsolete. Continue to discover new avenues of earnings from ads like native ads and video advertising.
Related Read: 13 AdTech Experts Predict the Future of Adsense Alternatives
7. Focus on user experience to prevent ad blockages.
The purpose of ads is to engage people and not annoy them. Make sure that you balance your ad distribution visually with the proper user experience. Here are 5 Ways Publishers Can Fight Ad Blocking through Better User Experience.
8. Don't ignore the call of mobile responsiveness.
Designing your website for mobile and desktop ensures that you are maximizing your potential revenue and reach.
Best practices for publishers to maximize ad revenue in 2023
There are several best practices that publishers can follow to maximize their ad revenue in 2023:
Optimize your website for ad placements: Make sure that your website is well-designed and easy to navigate, as this will make it more attractive to advertisers. You should also consider the size and placement of your ad units to ensure that they are visible and effective.
Use ad formats that perform well: Different ad formats perform differently on different websites. Experiment with different ad formats, such as display ads, video ads, and native ads, to find out which ones work best for your audience.
Target the right audience: Advertisers are willing to pay more to reach specific demographics. Use data and analytics tools to understand your audience and target your ads accordingly.
Use header bidding: Header bidding is a technique that allows multiple advertisers to bid on ad inventory in real time, leading to higher ad revenues.
Monetize your content effectively: Use a range of monetization strategies, such as subscription models, sponsored content, and affiliate marketing, to diversify your revenue streams.
Foster relationships with advertisers: Building strong relationships with advertisers can lead to long-term, lucrative partnerships. Offer excellent customer service and go the extra mile to help advertisers achieve their goals.
Stay up to date with industry trends: The advertising landscape is constantly evolving, so it's important to stay up to date with industry trends and developments. This will help you make informed decisions about how to monetize your content.
To boost ad revenue, sign up to Ad Exchange or become our premium publisher.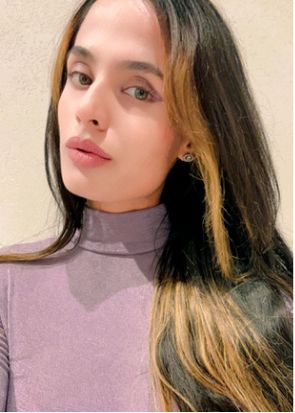 Meet Aleesha Jacob, the #1 B2B AdTech Content and SEO Marketer with over 7 years of experience in crafting data-driven content that fuels conversions for SAAS businesses. Having worked with SAAS companies and clients like BMW and Heineken, Aleesha brings a wealth of expertise. With her unmatched skills in creating compelling content, she helps businesses of all sizes drive more leads & maximize revenue.