This post was most recently updated on September 17th, 2019
As more and more brands resort to implementing exclusive content access strategies to generate reader sign-ups – and money (paid content), Google has launched an alternative that still benefits publishers, but is more pocket-friendly to web users: the Google Consumer Survey Publisher Network.
Basically, this is a new network of Adsense publishers who are willing to display survey questions to readers before entering their site. Instead of asking for money, web users will only need to answer a few questions so they can access the content they're interested in.
What's in it for publishers?
There is real potential here as publishers can earn 5 cents for every survey question answered. The survey creators are charged 10 cents per survey. Ultimately, it's a fair 50/50 revenue-share.
Apart from the earnings, publishers are given alternatives to traditional display and native ads. There is less dependency on other ad networks and content providers as you have a new addition to your site monetization strategy.
How to join
This is a recently-launched network so sign-ups are very much welcome. The only requirements are:
An Adsense account in good standing
Site/s having an audience of 18+ of age
Adherence to Google's Publisher Program Policies
Only available to publishers in the US, UK, and Canada only (for now)
You can sign-up here: https://www.google.com/insights/consumersurveys/publisher/landing
Be keen on specific policies applying to the Survey Network, such as:
Google Consumer Surveys code may not be altered, nor may the standard behavior, targeting or delivery of surveys be manipulated in any way that is not explicitly permitted by Google.
Google Consumer Surveys must be serving impressions within the last 30 days and perform better than 10% completion rates and also have at least 1000 impressions of surveys served per day on a single publisher site.
Publishers may only integrate Google Consumer Surveys over the premium content of their website. Google Consumer Survey is not an ad unit and the code may not be placed in inappropriate places such as pop-ups, emails, RSS feeds, software, or anything other than the website.
Publishers must also adhere to the policies for each variety used.
More details here: https://support.google.com/consumersurveys/answer/2483175?hl=en
The downside
Some users think this method of advertising is a bit obtrusive – like there's a barrier to entry to a site. But we're not saying it won't work as we're definitely sure our premium publishers that produce great, interesting content will highly benefit from this. Their readers (especially the loyal ones) will always seek their content no matter what.
Related Read: FAQs on the Google Consumer Survey Publisher Network
If you would like to know how you can run the Google Consumer Surveys on your site, please contact us here.
To earn more from Google ads, consider opting for Doubleclick Ad Exchange. We can sign you up for FREE!
---
Related Reads: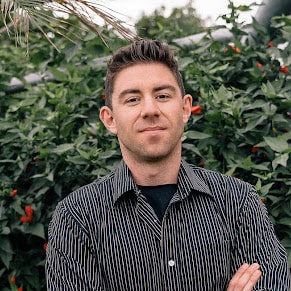 Kean Graham is the CEO and founder of MonetizeMore & a pioneer in the Adtech Industry. He is the resident expert in Ad Optimization, covering areas like Adsense Optimization,GAM Management, and third-party ad network partnerships. Kean believes in the supremacy of direct publisher deals and holistic optimization as keys to effective and consistent ad revenue increases.