This post was most recently updated on September 13th, 2019
Adsense has paved the way for publishers to gain even more control over the ads showing on their sites. They have recently launched new ad control filters in the Ad Review Center.
1) Ability to block ads that look similar
There are ads that are designed differently but have similar landing pages, or they could be of the same product type or category. Google can also detect visually similar image ads. This would require uploading an image that will be used by the Ad Review Center. Currently, you can use the find related ads option in blocking similar ads.
Now with the enhanced ad control filters, you can now search for ads that look similar each time you run "related ads" on search. This filter would be efficient to allow publishers to easily narrow down the results and can quickly review and block the ads.
Impact on performance
If there is a certain advertiser or ad which is completely irrelevant to the site, it could result in poor CTR or no conversion. Now, publishers can block them and only show ads that are relevant. For instance, you want to either show/block all ads related to technology — this is easily done by using this filter. Publishers may also block ads that are pixelated or visually unpleasant.
2) Ability to filter ads by language
With this new filter, you can review your ads based on their language. If you're running an international site, this comes handy as you can easily review all the ads on your site based on language that was shown in the last 30 days.
The drop-down offers Top Languages of ads that have shown with the corresponding percentage.
Also, If there is a certain language that showed up and you decide to have it blocked, you can easily do so by using this filter.
Impact on performance
This is helpful especially for publishers targeting English-speaking audience only. If they see anything other than English ads, they can choose to block them which would definitely improve performance.
MonetizeMore updates our publishers with the latest news on Adsense and Ad Exchange. We want you to stay on top of optimization developments straight from Google. If you want to discuss fresh optimization techniques, contact us today.
Sign-up for FREE to Ad Exchange – the best version of Adsense.
---
Related Reads: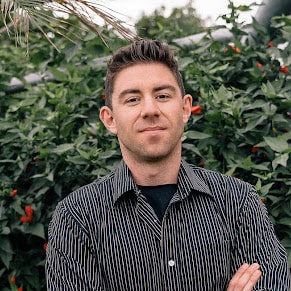 Kean Graham is the CEO and founder of MonetizeMore & a pioneer in the Adtech Industry. He is the resident expert in Ad Optimization, covering areas like Adsense Optimization,GAM Management, and third-party ad network partnerships. Kean believes in the supremacy of direct publisher deals and holistic optimization as keys to effective and consistent ad revenue increases.