This post was most recently updated on September 21st, 2021
A fact of life: everyone loves music. Another fact of life: more often than not, music and money don't come together. So if you're running a music website and struggling to optimize income, then this one's for you. Below are some tips on how best to monetize music websites.
See more monetization methods here: https://www.monetizemore.com/blog/three-proven-methods-monetize-website-traffic/
1. Optimize ad space
Yes, you can sell ad space on your site, but you need to be careful with it, especially on a music website. Let's face it, music fans are picky people, and most of them can get idealistic. The last thing you want to happen is to have your music website look anything but one. Don't forget what people are going there for the music.
There's nothing wrong with selling ads on your music site, though, and if you do it right, it can lead to a better experience for the users. A great rule of thumb is to make sure these ads are part of the lifestyle the music industry is selling.
Ads for the latest and coolest Bluetooth headphones? Good. Ads for leather boots? Most likely not unless you're running a country music website and you've got a pretty good reason for running an ad for boots.
Make sure also not to put too many ads even if they're all part of the lifestyle. The more ads you put, the more likely fans are going to get turned off.
Don't know where to start? Check out Google DFP and Adsense!
2. Sell ad space directly / sell affiliate products
Google Adsense is fantastic and makes it all easier, but if you can get a direct deal with a music company, then that could mean better.
Reach out to some artists or music labels releasing new material or try reaching out to a local or smaller niche music production company. Striking a premium deal with them could translate into better income and better user experience for your users.
Now we get to affiliate products. Affiliate products are products that someone else owns and sells. When you refer your audience to the product, and they make a purchase, then you get a cut from the sale.
Perhaps you could do a review on a set of new speakers and refer people to a link to purchase.
Remember, keep it in the lifestyle of the music you are featuring, or it might sound scammy.
3. Put up your shop
Another great way to monetize from a music website is to run your store. This, of course, is more complicated, but if you have a significant following, then this would be worth it.
Sell digital music. Sell physical ones. Sell someone else's band shirt or maybe even print out and sell your own. You could also sell experiences like listening to parties or house concerts. Get creative!
4. Create awesome content
The first three tips are great, but it all boils down to this: if your website doesn't have excellent content, then none of them will work.
People go to music websites for one reason: the music. So focus on that. Make awesome content about awesome music.
Get on top of the latest releases and what's hot and happening, but also dig deep and refer people to hidden gems out there.
Make your content output consistent. It is essential that you get your website into people's habits. It should be automatic for them to go to you for their music fix.
If you can put out awesome music content consistently, then you can grow an audience. And if you do this, then it'll be easier for you to monetize a music website.
Are you ready to take your ad revenue to the next level? Partner with MonetizeMore, a Google Certified Publisher Partner. Sign up for a Starter account at MonetizeMore today!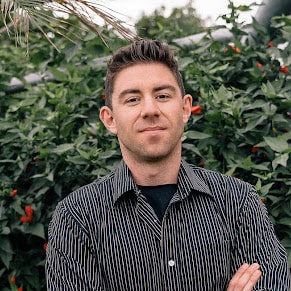 Kean Graham is the CEO and founder of MonetizeMore & a pioneer in the Adtech Industry. He is the resident expert in Ad Optimization, covering areas like Adsense Optimization,GAM Management, and third-party ad network partnerships. Kean believes in the supremacy of direct publisher deals and holistic optimization as keys to effective and consistent ad revenue increases.