This post was most recently updated on February 9th, 2023
It's a digital age, and if you're not scaling, you're dying. Once you figure this out, with the help of MonetizeMore, you'll be able to scale your ad revenue by over 47% within months! Sounds amazing right? In this post, we'll take a look at how 'future you' will be able to accomplish this with little to no effort. So if you're looking for some pointers on scaling your ad revenue, read on!
Challenges faced by the majority of the publishers
Own too many sites but unable to scale revenue?
Tired of Google constantly flagging your site without providing any actionable information?
Looking for an Invalid Traffic (IVT) blocking solution to avoid revenue clawbacks?
What happens if you give MonetizeMore a chance to resolve these challenges?
In order to focus more on scaling up your content creation, you'll need a partner to take the reins when it comes to securing and optimizing your ad inventory.
Reaching out to adtech companies and hearing the same ol' promises will only get you more confused. Therefore, it's vital to vet their case studies and publisher success stories to make sure their claims are true.
Thousands of publishers have never regretted making the decision to officially partnering with Monetizemore, leveraging the team's expertise and technology when it came to programmatic advertising to maximize the ad revenue they were making.
On top of that, our AdOps experts are available 24/7 to help you fix any policy violation issues from Google Adsense.
If your site is constantly getting flagged or suspended by Google- it's time to use an award-winning Invalid traffic (IVT) blocking solution that will help you detect and prevent IVT from taking away 75% of your ad revenue earnings.
Hundreds of publishers are leveraging Monetizemore's proprietary feature offerings, most notably Traffic Cop – Monetizemore's traffic detection and blocking solution for Invalid Traffic (IVT) and have never seen any revenue clawbacks ever since.
Generating millions in ad revenue without worrying about IVT
If you choose to trust us when it comes to scaling your ad revenue, you'll be able to focus more on creating quality content.
Trust Monetizemore to lead the way when it comes to performance strategy, policy compliance, and ad optimization techniques.
Once you've onboarded, we test and optimize all the current ad units, ad placements, and entire ad structure on your site to see what's best for your content & audience.
Publishers like OnPoint have entrusted 18 plus sites to us within a year of onboarding, generating a total revenue of more than $500,000 by the end of 2021.
What to do now?
MonetizeMore will take care of everything if you choose to use our award-winning ad technology. Publishers that have started with no ads and $0 in revenue have seen their revenue skyrocket within months.
We also ensure that your sites are in total compliance with Google AdSense Policies and will never get banned or restricted by Google.
Make use of Traffic Cop, a premium invalid traffic detection tool to combat Invalid Traffic and say bye-bye to revenue deductions.
Whether you're starting from scratch or have a site that isn't doing as well as you'd like, MonetizeMore can help. We've taken publishers from $0 to millions in net revenue and we can do the same for your business. We take care of everything from ad layout to monetization so that your sites are in total compliance with Google AdSense Policies. And we don't stop there – our AdOps professionals are dedicated to helping you grow your business and reach new heights.
Ready to 5X your ad revenue? Let's talk!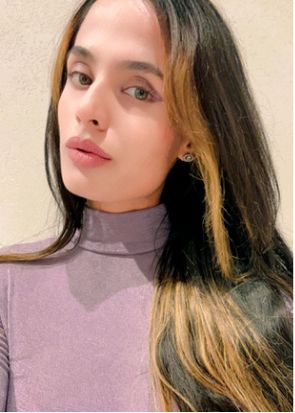 Meet Aleesha Jacob, the #1 B2B AdTech Content and SEO Marketer with over 7 years of experience in crafting data-driven content that fuels conversions for SAAS businesses. Having worked with SAAS companies and clients like BMW and Heineken, Aleesha brings a wealth of expertise. With her unmatched skills in creating compelling content, she helps businesses of all sizes drive more leads & maximize revenue.