This post was most recently updated on July 12th, 2019
For a publisher to be able to analyze data regarding ad performance is a significant factor in coming up with strategies to increase a site's earning potential.
Being able to familiarize yourself with the analytical side of things is a learning process in itself, but it remains a crucial component in revenue growth. One of the most valuable tools a publisher has at their disposal is the use of KVP's or key-value pairs.
KVP's are created in DFP and then used as targets for a publisher's line items.
Key-Value Pairs assign specific data/values "keys" or identifiers. These "keys" serve as a sort of guide or pointer to the location of the data that you are targeting.
It may seem simple, but the application KVP's have on strategy is immense, and can certainly help guide publishers with revenue optimization. With KVP's, you can specify your targeting criteria that DFP itself cannot determine.
From the gender of your traffic to specific areas of your site, Key Value Pairs can be applied to focus down on your targeting that you wouldn't typically be able to use DFP alone.
To enable KVP targeting or tracking, publishers need to go into DFP, then Inventory tab and choose Key-values to create Key Value Pairs. The name needs to be defined, the display name, as well as the value type you are assigning to that 'key.' We suggest that the display name for your KVP should be indicative of what it is, as the display name will be the one viewable in DFP.
Also, watch the video below for more tips:
Now for the values, there are two types, Predefined and Freeform. Predefined values refer to those that you can choose from a predetermined list. For example, if your key is 'IsCatholic,' the values predefined should either be a YES or a NO. Freeform values are values that do not need to be defined in advance.
These are useful for values that can be numerous and will be too much of a hassle to define in a pre-set list (e.g., hobbies, interests, etc.), so publishers can choose to add the values that he/she wants to target with the line item.
Now that you've created your Key Value Pairs, you need to target them in DFP with the line items you want. You are allowed to target both the Predefined and Freeform values in one line item.
Targeting them is the same as the usual setup as choosing Key-Values under your Inventory tab. You should be able to enter the key that you want or select one available in the drop-down list as soon as you place your cursor in the 'Select Key' field.
Choosing the key should have it displayed on the right side of the targeting section, which means the line item is now assigned to that specific key value. Save your settings, and you're done! Your line items are now targeting the KVP you defined!
Through the use of KVP tracking/targeting, publisher's have more control over the type of audiences or the location they want their ads to serve.
Ads that can be more focused or aligned with the different criteria or identifiers that publishers have set (for women only, for ages 18-20, etc.), which in turn is more relevant to that specific audience. Mastering the use of KVP's are a significant step towards increasing your site's monetization efficiency.
Conclusion
Apart from Key-value pairs, there are many more ad optimization methods to implement to ramp up your revenue. Book a free consultation with MonetizeMore today and find out how we can help you maximize your ad revenue in 2018!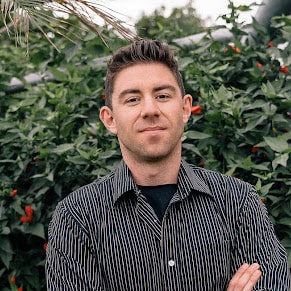 Kean Graham is the CEO and founder of MonetizeMore & a pioneer in the Adtech Industry. He is the resident expert in Ad Optimization, covering areas like Adsense Optimization,GAM Management, and third-party ad network partnerships. Kean believes in the supremacy of direct publisher deals and holistic optimization as keys to effective and consistent ad revenue increases.