Google is on the cusp of rolling out pivotal updates to AdSense Monetization in early 2024 that promises to redefine the revenue landscape for publishers. This overhaul not only modernizes the revenue-share paradigm but also shifts payment metrics to prioritize impressions, heralding a new era of financial clarity and empowerment for content creators.
Through rigorous testing, Google projects confidence that publisher earnings will stay their steady course in the wake of these updates. This bold move is set to usher in an age of lucidity and simplified profitability for the global community of publishers. Prepare to witness a milestone development in AdSense's history that stands to fortify your content monetization strategies like never before.
Will my AdSense revenue share be affected?
Although AdSense is delineating its revenue-sharing structure more distinctly across different parties involved in ad transactions, the end revenue share for publishers is designed to remain unaffected by these changes. Historically, publishers leveraging AdSense get 68% of the revenue share, a figure that aligns with the standard industry practice.
The shift in AdSense's operational framework involves separating the revenue share rates for transactions on the buying and selling sides. This evolution in processing means that for content ads displayed through AdSense, publishers are set to receive 80% of the earnings after any fees are applied by the advertising platforms, including both Google's own services and third-party platforms. It's noteworthy that Google's oversight does not extend to the fee structures of external ad networks; hence, Google's insight into the fees charged to advertisers by these platforms is limited.
Embracing the Impression-Based Earnings Model
The main change in the AdSense earnings model is that publishers will be paid per impression compared to the traditional click-based payment model.
The move to impression-based payments marks a stride toward uniformity, offering publishers a consistent compensation method for their ad inventory, regardless of the platform used. By streamlining the payment process across Google's suite and third-party services, AdSense empowers publishers with straightforward comparisons to the earnings potential offered by alternative ad technologies.
This strategic update is crafted to seamlessly integrate with the existing array of ad types available for publishers to feature, ensuring that the diversity and reach of advertising content remain as robust as ever. It reaffirms Google's commitment to maintaining high standards for ad quality and user experience by reinforcing adherence to AdSense policies and the Better Ads Standards. The latter, a set of guidelines designed to improve the online ad experience for users, prohibits disruptive advertising practices such as intrusive pop-ups and large, screen-dominating ads.
For publishers, this translates into a dual assurance of quality and consistency, guaranteeing that their revenue flow will not only persist but flourish under these refinements.
When is the pay-per-impression earnings model going live?
These AdSense policy updates are expected to be rolled out in the forthcoming year, and no action is required by publishers other than monitoring their earnings.
With these strategic adjustments, Google aims to streamline the monetization process, maintain transparency in earnings, and bolster the financial health of the publishing ecosystem.
Do I need to switch from a great user experience to just filling the page with ads?
Absolutely not! The transition to an impression-based payment model does not necessitate a compromise on user experience, which remains a cornerstone of successful digital content. A great user experience and a thoughtful ad placement strategy go hand-in-hand with maximized advertiser value and, by extension, publisher revenue.
You're encouraged to design your pages with both user experience and ad performance in mind, ensuring that every ad on your site works to the benefit of all parties involved: the user, the advertiser, and you, the publisher.
Securing Your Earnings no matter what!
As Google AdSense embarks on refreshing its payment structure to per-impression earnings, publishers can rest assured that their revenue share remains a top priority and is safeguarded. The integrity of your earnings is paramount, and with these latest updates, your financial outcomes are set to maintain their ground. Take comfort that this evolution in AdSense's strategy is designed with your best interest in mind.
Engage with MonetizeMore today, the #1 ad management partner, to tap into the full potential of your ad revenue. As a leading authority in ad optimization, MonetizeMore offers unparalleled expertise to enhance your ad strategy and earnings. Join forces with us and take the next step towards amplifying your AdSense revenue. Get started with MonetizeMore now and make the most of your ad space with confidence.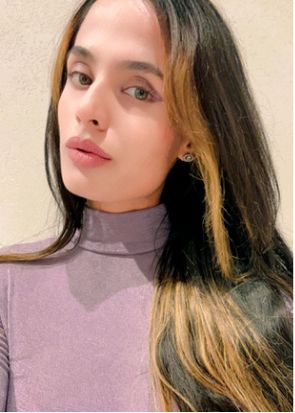 With over seven years at the forefront of programmatic advertising, Aleesha is a renowned Ad-Tech expert, blending innovative strategies with cutting-edge technology. Her insights have reshaped programmatic advertising, leading to groundbreaking campaigns and 10X ROI increases for publishers and global brands. She believes in setting new standards in dynamic ad targeting and optimization.