Quarter Four (Q4), which is known as the most profitable quarter, is also typically identified as the time when website ad revenue and CPMs are at their peak. The reason being that most prominent holidays are celebrated during this season and people tend to go shopping for gifts during these months.
Many advertisers allocate their yearly budget into quarters. They run massive campaigns three months at a time and consistently end right before the next quarter starts. Most advertisers dish out a larger amount of their marketing budget to Q4 to maximize profits.
CPM rates during this quarter are probably the most significant example of seasonal impact. CPMs shoot up extensively as retailers compete with their best efforts and even pay more to win traffic throughout the holiday season.
The graph below shows an analysis of a monthly CPM trend comparing 2016 and 2017. As you can see, CPMs for November and December were considerably higher.
Here is another graph showing the Q4 ad revenue trend by season in 2018.
One of the most notable holidays right after Thanksgiving, which has ultimately become a worldwide shopping day is called Black Friday! Police officers initially coined the phrase because of the wild disarray of violence, congestion of traffic and pedestrians in shopping areas caused by vigorous shoppers. Black Friday is celebrated in most countries but is ultimately popular in the United States (US).
It is the most hectic shopping day in America as people try to shop for Christmas On this day, discounts and sale promotions are immensely over the top on this specific day.
With the growing acceptance and popularity of online shopping, many publishers are taking advantage of Black Friday as buyers browse for products and services online, mostly via mobile devices.
Here is a sample statistics of shoppers you may want to reflect on:
56% of US shoppers use smartphones when shopping in-store during the holiday season.
48% of holiday shoppers agree their mobile device allows them to make more informed purchase decisions during the holidays.
42% of holiday shoppers say they care about ordering online and picking up in-store.
With these in mind, here are some strategies that publishers can take into account to prepare for the Q4 shopping season and to earn as much ad revenue as possible.
Review your site's performance from last year
It is essential to look back on your site's performance from last year before diving into your Q4 strategy for this year. It will help you analyze how your site fared and allow you to pinpoint critical wins as well as identify areas of improvement.
Be sure to look at:
Which campaigns and categories were your top performers?
How was your user engagement last year?
Evaluation of last year's Q4 performance could help you in making clear decisions and set achievable goals for this year's Q4.
Keep an eye on your site health
Evaluate your site health and learn how to optimize based on what you find.  Doing this will help you pinpoint ad earnings during the good months and bad months too. The more points you can spot, the more precise the whole picture will be for you. Your site's page speed is one important factor to consider, as it is one of the core metrics to improve your ad revenue efficiently.
Faster page load times could mean a higher number of pages per visit, longer session times, more ad impressions, lower bounce rate, and encourage further navigation from users. Sometimes, it is more compelling to optimize page speed than to go against the regular patterns of seasonality.
Also, try to go through your site content. Dust off those old posts that haven't seen the light of day identify your most trafficked posts and assess what can still be improved. In some instances, splitting a long paragraph into two separate short ones or adding a new paragraph content can be substantive.
The intention is to make your ad inventory as attractive as it can be, not just for Q4, but throughout the whole year.
Time to plan and establish your holiday season strategy
You will want to put a great deal of energy into designing a good strategy during this quarter. It's convenient to create your content line-up beforehand so you can focus on handling this season. By August and September, start thinking about the type of content you want to create. Take into consideration your audience, promo offers, creatives, and videos that you will use for Q4. There are several holidays in Q4 that you can play around with to help you maximize engagement.
Refashion your Geo-targeting
Be more dynamic and aggressive when it comes to modifying your geo-targeting to determine the top-performing areas on the days leading up to Black Friday. Utilizing geo-targeting gives publishers the capacity to target past and future users.
Here are some things to keep in mind when modifying geographical targets:
Consider the regions you would like to target based on your site's audience and goals
Analyze Google Analytics data such as geographic reports and user data
Remove unwanted locations by excluding areas that do not increase click-through and do not contribute to your revenues.
Additional resources
Find out how to set up a publisher profile for the holiday season in Google Ad Manager here.
Find out how to maximize ad revenue during the holiday season here.
Do you think you're ready for Q4 now?
There are still a lot of factors to consider when it comes to ensuring that you'll make the most of the final quarter. Why not focus on creating your content and promotion while allowing the experts to optimize your ads for you? Together with MonetizeMore's team of ad optimization experts and proprietary technology, let us help you make Q4 2019 your best yet! Sign up to MonetizeMore today!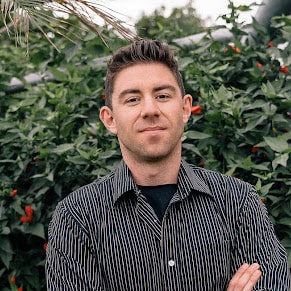 Kean Graham is the CEO and founder of MonetizeMore & a pioneer in the Adtech Industry. He is the resident expert in Ad Optimization, covering areas like Adsense Optimization,GAM Management, and third-party ad network partnerships. Kean believes in the supremacy of direct publisher deals and holistic optimization as keys to effective and consistent ad revenue increases.