This post was most recently updated on August 13th, 2021
Did you know that you can create a custom search engine for your website with Google and monetize it with ads? It's an age-old feature, but many publishers probably don't know about it. Recently, Google updated the way publishers can create and monetize search results pages to make it easier and more accessible. In this article, we'll take a closer look at search results page monetization, how it works, and how to set it up for your website.
How does it work?
The concept is simple. When users search for something on your website, instead of showing them the built-in search engine that comes with your content management system, you use a Google Search engine. As a result, users see a mix of ads and content search results from your website. It's yet another method to monetize your traffic and maximize your ability to earn ad revenue. 
How to create a search engine results page
As mentioned, Google has made changes to make this feature more accessible to publishers. Previously, publishers needed to sign up for the AdSense for search product. Now, it's no longer the case. Search engines can now be created in the same way ad units are created. Here's how to get started:
After signing in to your AdSense account, go to > Ads > Overview > Ad unit > Search engine > choose whether to allow the search engine to search the whole web or only specific sites > click create.
When you've finished creating the search engine, you'll need to add the code to your website.
Keep in mind that, although Google has changed the way publishers can create Search engines, if you don't see the option in your AdSense account, you might not be eligible to serve this ad type right now.
For more information on setting up Google search engines and monetizing them through AdSense, advanced features, and more, see this article: https://support.google.com/adsense/answer/160530.
Conclusion
Want to take your AdSense ad revenue to the next level but don't know where to start? We've created a course to teach you how to master your ad inventory using step by step over the shoulder videos. We'll teach you the same techniques we use to optimize ad inventory for our publisher partners. Enroll in PubGuru University School Of AdSense today!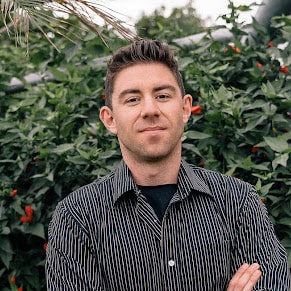 Kean Graham is the CEO and founder of MonetizeMore & a pioneer in the Adtech Industry. He is the resident expert in Ad Optimization, covering areas like Adsense Optimization,GAM Management, and third-party ad network partnerships. Kean believes in the supremacy of direct publisher deals and holistic optimization as keys to effective and consistent ad revenue increases.