This post was most recently updated on September 12th, 2023
Monetizing apps is a way to capitalize on your creative ideas and get a financial return on your investment for building an App. To achieve this goal, Google AdMob is a great tool.
Whether you are an app developer or an entrepreneur who has invested heavily in app development, monetization is a subject of interest. However, sometimes it's hard to get objective information on this topic.
With that in mind, we created this guide to help you earn money from your apps with Google AdMob.
What is Google AdMob?
Google AdMob is an app monetization platform created by Google. For those who are starting to monetize applications, this can be a good entry point, as it is a very accessible platform.
You can start monetizing the free version of your app with AbMob, without necessarily complying with a specific number of downloads or users.
Google AdMob will send ads to your application, which once viewed or clicked on by your users, will generate monthly revenue that the platform will transfer to your bank account.
Why is Google AdMob the right solution for your new app?
Google AdMob is ideal if your app has a free version, meaning your user can access some of your content for free.
So the free portion of your content, which is not part of the premium monthly fee, would be monetized by AdMod ads.
Examples:
I have an application for learning English, and I charge a monthly fee starting on the third module of learning activities.
To have free access to the first 3 modules, the user just needs to download the App first.
These free modules will show AdMob ads.
The second case scenario in which AdMob is ideal is if your app offers completely free content. For example:
I have an application that turns images into PDF files.
To access this functionality, the user simply downloads the App.
In this case, the App will show AbMob ads to all users.
How to monetize your app with Google AdMob?
Approval
To approve an app on Google AdMob, you'll need to see if your App complies with the AdMob and Google AdSense Program Policies. Please read the policies and review your application before submitting it for approval.
It is preferred that your app is ready to download from current Google and Apple stores and that it is ready to receive your users. This way you prevent your application from being rejected.
After that, just log into the AdMob website and sign up.
Target your ideal audience
To keep monetization evolving, you need users in the app at all times. The more views your ads get, the more revenue you can generate.
In order to achieve this, targeting your ideal audience is essential. You wanna create a marketing strategy to find the ideal user for your app's content and spread the word out there. So, study the ideal user behavior the best you can, and discover how to reach the person that will benefit most from using your app.
User experience in the App
The UX of the app is certainly the most efficient way to retain users. Therefore, the App must be developed focusing on making a good experience for the right user.
Paying attention to user feedback and constantly seeking solutions to improve the App is another important part. Keep the app up to date and take user feedback into account when planning an update.
Respond to all ratings left by users and offer a good service to your audience.
How much does AdMob pay?
The CPM (Cost Per 1000 Impressions) generated by AdMob ads varies greatly depending on several factors, such as:
App Niche
Location
The number of active users and other circumstances.
In any case, on the AdMob website you can do a simulation:
Ad placement for apps
When it comes to monetizing apps with ads, you need to know how to place ads properly, since the ads are necessary for monetization but shouldn't compromise on user experience.
Be aware that AdMob will offer you a variety of ad formats such as Banner, Interstitial, Native, and others. There are also several types of ads, such as text, graphics, and videos. Learn more here.
For starters, you want to use an automatic placement setting, created by AdMob itself, which will adjust your ad serving to deliver the best performance.
Then you can move on to an advanced and more manual configuration. Always testing and paying attention to the data. Move your ads accordingly until achieving a better performance rate. Always comply with the ad placement policies.
Apart from AdMob what can be done?
AdMob is great for those just starting out, but once your app moves to a higher level of revenue and users, it's best to turn to a more professional ad operation to increase your revenue and take your business to the next level.
This can be achieved with a monetization partner like MonetizeMore. We can take your monetization to a professional level by providing essential tools for monetizing apps, such as:
Mobile programmatic buying, such as preferred offers, private auctions, and open auctions.
Ad Exchange Access: An Ad Exchange is a technology platform that facilitates the buying and selling of advertising inventory between DSPs and SSPs.
Access to an SSP: SSPs connect directly to apps, allowing them to make their inventory available to multiple ad exchanges, DSPs, and advertisers and maximize revenue.
In-app ad visibility assessment.
Video ad formats.
Protection against bots and invalid traffic.
Boost your app's monetization with our all-in-one solution. Grow your business with a sustainable, long term partnership. Subscribe to MonetizeMore today!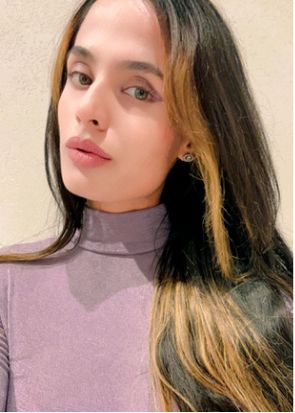 With over seven years at the forefront of programmatic advertising, Aleesha is a renowned Ad-Tech expert, blending innovative strategies with cutting-edge technology. Her insights have reshaped programmatic advertising, leading to groundbreaking campaigns and 10X ROI increases for publishers and global brands. She believes in setting new standards in dynamic ad targeting and optimization.