This post was most recently updated on January 18th, 2023
HTML5 or H5 games are not only fun, but they're also profitable. For game developers, the rising popularity of H5 games is an opportunity to grow their revenue streams and reach new audiences; for non-gaming publishers, it's an unobtrusive and effective way to attract new readers and increase engagement with existing ones.
The BETA version is set to change how publishers monetize their websites and reap bigger profits from their ad revenue. The ascent of H5 games has also been fueled by recent advancements in H5 gaming technology, which have made these games easier to create and integrate across platforms, and their gameplay as immersive as that of gaming apps.
In the next five years, the global H5 games market is expected to expand from $832.21 million in 2022 to $2.69 billion by 2027, with an average annual growth rate of 7%. The industry is becoming more mature and competitive, as new entrants enter the market and existing players seek to expand their user base.
Video ads are some of the most lucrative and highest-paying ads around, so any opportunity to monetize casual games with videos should be met with open arms by publishers.
Whether your game is a viral hit like Angry Birds or you have a handful of less-popular games, gaming publishers will soon be on the same page as video publishers are. The ability to monetize online games with videos means that casual gaming may have just gotten way more lucrative.
Your game can leverage H5 games to grow bottom lines
H5 games are a breakthrough when it comes to growing your ad revenue streams through game monetization and affordable development costs. Since these games are web-based, there's no need for app publishing tools, further bringing down the development cost.
H5 games are bite-sized and not feature-heavy when compared to dedicated gaming apps. They can be published in less than 5 days as they require fewer resources & development lead time. This is how H5 games publishers unlock more revenue streams faster with the shortened build time. Many publishers have incorporated the H5 game Ad Placement API in their games allowing their users to interact easily with interstitial ads, rewarded ads, and playable ads thus increasing user engagement and retention.
H5 games ads have proven to improve game retention with user session times increasing 2X and ad revenue improving by 3X. Publishers can distribute their H5 games with third-party publishers via AdSense for Platform and make use of the revenue-sharing feature. You'll directly receive ad revenue payments once third-party publishers use your H5 games for in-game advertising.
H5 games help non-gaming publishers with user retention & engagement
If you're a non-gaming publisher, you can make use of the H5 game's dynamic gameplay to take your content & user engagement to the next level.
You don't need to be a game developer to leverage H5 games ads. If you want to get into gaming later, you can collaborate with third-party game content providers to integrate HTML5 games on your platform or build your desired game.
Start running game ads
First, publishers that run ads on their games must adhere to all video-specific usage policies and ad exchange policies as though they were running regular ol' video ads.
Game publishers must also adhere to the following guidelines:
The game must be family safe.
The requested ad must play

your game.

You have to own monetization rights for the game or have explicit, written permission from the owner to monetize the game.
Which Ads can I run?
The ads supported in your game are highly diverse. You can play the following video ads before your game:
Standard video: This video plays for a fixed duration and cannot be skipped.
VPAID (or Video Player-Ad Interface Definition): This industry-standard protocol has interactive functionality for advanced video ads.
TrueView video: This format is a proprietary Google video ad; after a certain length of time, the user can skip the ad.
Learn more about VAST and VPAID here: https://www.monetizemore.com/blog/vast-vs-vpaid/
HTML5 Games Ads: The Good, The Bad, The Ugly
Pros
-Users don't need to download any updates as they are upgraded on the server-side.
-Easy to implement
-Easily accessible anywhere and on any device
-No download or installation barriers.
Cons
Low MS per frame rating
There's no direct shared memory access.
H5 doesn't support in-app purchases except with open-source platforms like Cordova.
2022 BETA Release
H5 gaming websites have gained significant traction as a niche over the years. In line with this, AdSense has released the BETA release of HTML5 or H5 games ads. Publishers running H5 gaming sites that use AdSense have an opportunity to expand monetization by serving 2 highly effective ad formats in the HTML 5 games.
The first one is the interstitial ad. These full-screen ads are displayed at natural breaks in between levels where users can either click on the ad or return to the game.
Rewarded ads are another H5 games ads variant where users interact with the ad in exchange for in-game rewards like extra lives to continue playing the game. Compared to other rewarded ad networks, MonetizeMore's Pubguru Header Bidding technology gets you the highest RPMs and video ad fill rates. Our revenue share policy lets you keep the majority of the revenue. Our rewarded video ad platform is available for WordPress sites, H5, iOS, & Android games.
Sign up here to participate in the beta H5 Games Ads test. Once you fill out the interest form, publishers will also release updates and be alerted when H5 games ads become generally available.
Aside from the high-performing ad formats, H5 games ads offer:
1- Simplicity
These ads use the AdSense code so publishers are able to use the same ad unit code that's also used for content ads. The IMA SDK is also replaced with a new H5 Games Ad Placement API.
The H5 games ad placement API is supposed to be simpler to use and less prone to errors as it uses a simple JavaScript object to describe ad placements and offers simple controls to adjust the frequency of ads.
2- Cross-platform support
H5 games ads also support the ability to embed HTML5 games directly into a webpage as well as iframing the game into a different site. If you have an app, H5 Games ads also support app integration with Google AdMob so the games can be monetized with app ads when the HTML5 game is hosted in the webview of the mobile app. This is currently supported in Android. So, with just one API, websites, webpages, and app webviews can all show ads and make money through AdSense.
1- To start displaying H5 Games Ads, publishers must integrate the ad placement API into the game.
2- If the game is hosted in a mobile app, set up an AdMob account if you haven't yet for optimal user experience and performance.
3- Lastly, just add the AdSense code to your HTML5 game page and you're good to go.
Level up with

MonetizeMore: The Best Game Monetization Solution
HTML5 games offer a tonne of benefits, including faster development, distribution, and the capacity to play across all devices. Finding the best game monetization option is simpler now with the advent of rewarded ads that benefit both the publisher and the user.
As the popularity of H5 gaming continues to rise, so too will the opportunity for developers to drive new traffic and generate additional revenue through these ads.
Unlock incremental revenue, new users, and 10X more engagement with H5 games by getting started here.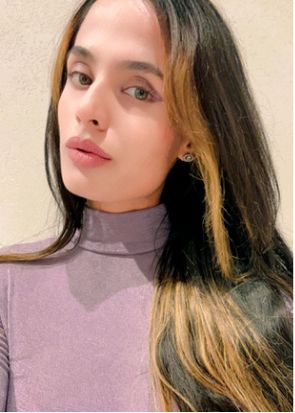 With over seven years at the forefront of programmatic advertising, Aleesha is a renowned Ad-Tech expert, blending innovative strategies with cutting-edge technology. Her insights have reshaped programmatic advertising, leading to groundbreaking campaigns and 10X ROI increases for publishers and global brands. She believes in setting new standards in dynamic ad targeting and optimization.