This post was most recently updated on July 11th, 2019
Over the last few years, new technology has swept through the publisher industry called header bidding. The result was a shift in control in an industry often dominated by one company, Google.
Gone are the days where Google had a total monopoly over ad monetization and publishers relied entirely on Google.
The rise of header bidding eventually cemented its place in today's world of programmatic advertising, giving publishers and advertisers more flexibility and value regarding buying and selling of ad inventory.
In response, Google launched Exchange Bidding or EBDA.
With EBDA, the process runs through DFP by utilizing Google's infrastructure and being server side. There is no need for additional scripts to embed on your site which makes it faster and helps consume less data compared to header bidding.
Google says that EBDA is better than header bidding, focusing mostly on being regarded as a faster and hassle-free solution for the publisher. However, this does come at a price and more or less reverts to a significant reason why header bidding came to be in the first place.
Total reliance on EBDA essentially gives full control back over to Google. With EBDA your setup runs within DFP and publishers don't have any power to question or dive deeper on why a specific advertiser won an auction.
EBDA lacks in transparency. Publishers using header bidding have full control and visibility over their setup – something which you will not have in the case of Google's EBDA.
We can go on and on about the differences with header bidding and Exchange bidding, but as a publisher, remember that you don't need to give up one for the other.
Why not run them both at the same time, and achieve even better monetization performance?
Header bidding has the lead with a much broader adoption rate by demand partners and offers full visibility for publishers. There's also the fact that it's accessible by almost anyone, with proprietary and open-source solutions being available online.
Implementing Exchange Bidding isn't too much of a hassle to as everything is server side, but for now, it is only being offered for DFP Premium accounts and not yet for Small Business.
Once EBDA is released to most of the publishers, having EBDA run alongside header bidding means that you could add the benefits of EBDA while adding more or less no additional load time to your site.
Here at MonetizeMore our experience has shown that header bidding takes up around 20-30% of the impressions while 10% goes to EBDA. All in all, this means you get to maximize the revenue per volume of your site's total impressions while adding no noticeable add-ons regarding latency and resources.
Performance is not compromised while running EBDA and header bidding side by side; it's enhanced. These two different solutions have the same goal in mind – to sell the publisher's inventory to an advertiser willing to pay the highest.
Conclusion
If you want more information on running EBDA and header bidding side by side, be sure to contact MonetizeMore for a free consultation today.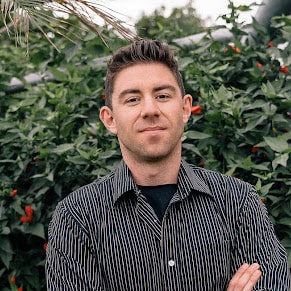 Kean Graham is the CEO and founder of MonetizeMore & a pioneer in the Adtech Industry. He is the resident expert in Ad Optimization, covering areas like Adsense Optimization,GAM Management, and third-party ad network partnerships. Kean believes in the supremacy of direct publisher deals and holistic optimization as keys to effective and consistent ad revenue increases.