This post was most recently updated on May 6th, 2020
Find out how Google's header bidding alternative called Exchange Bidding or EBDA (Exchange Bidding Dynamic Allocation) has been made available to all publishers using DFP in April 2018. We quickly discuss the benefits of this product and why, although it's a great addition to the Google DoubleClick product offerings, it's still not better than traditional header bidding wrappers such as MonetizeMore's PubGuru.
Find out more about EBDA here: https://www.monetizemore.com/blog/what-is-exchange-bidding-in-dynamic-ebda-allocation-open-bidding/
Watch the short video below to get all the details.
Subscribe to our YouTube channel for more ad ops videos!
Video transcription
Google's response to header bidding called Exchange Bidding will be opened to all publishers that use DFP in April 2018.
Along with the release, new ad formats will also be tested such as video and programmatic buying transaction types.
The platform allows multiple exchanges to compete for ad placement and increase publisher ad revenue.
Multiple ad partners get to bid on ad placements simultaneously.
Exchange bidding uses a server-to-server connection to connect to exchanges rather than via header bidding code on the publisher's website.
Server-to-server implementation improves page loading and requires no complicated setup.
According to Google, some publishers have seen double-digit percentage increases in revenue using Exchange Bidding.
Advanced reporting features have also been released.
Publishers can now see each Exchange Bidding partner's performance and experience a more straightforward billing process.
Publishers can generate reports on the following:
Demand channels
Exchange partners
Advertisers on an impression basis
Currently, there are ten exchange partners available through Exchange Bidding.
These include: AerServ, Index Exchange, OpenX, TripleLift, Smaato & more.
Desktop and mobile traffic (including mobile apps for Android and iOS) are accepted.
Source: https://www.mediapost.com/publications/article/317090/googles-header-bidding-like-tool-becomes-availabl.html?edition=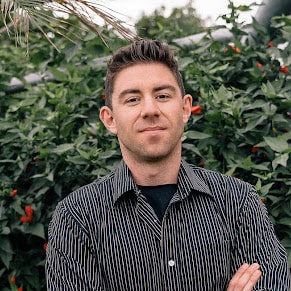 Kean Graham is the CEO and founder of MonetizeMore & a pioneer in the Adtech Industry. He is the resident expert in Ad Optimization, covering areas like Adsense Optimization,GAM Management, and third-party ad network partnerships. Kean believes in the supremacy of direct publisher deals and holistic optimization as keys to effective and consistent ad revenue increases.