This post was most recently updated on August 22nd, 2019
Get updated when we publish the latest DFP Tutorial videos. Subscribe to our YouTube Channel.
In today's Learn 2 Monetize More video series, we're going to teach you how to forecast an ad exchange line item in DFP. The objective of this tutorial is to leverage DFP's power to help you make forecasts or predictive outputs that you'll require in expecting future inventory for a specified period of time.
Over the span of our videos covering DFP, we've taught you how to create orders, ad units, and line items that help you manage ad inventory.  This time around, we're going to show you how to draw forecasts from DFP's historical data to predict future inventory. This is especially useful so that you don't overcommit yourself to advertisers when selling ad inventory.
Are you ready? Let's begin!
This is a short procedure and in a few steps, you'll easily learn how to forecast an Ad exchange line item in DFP.
First of all, let's log into our DFP account. Let's then navigate to the "Delivery" tab.  We'll then click "All Orders" and then drill down on any particular order.  Once done let's then pick a line item and drill down on it.
Now scroll down to the very bottom of the page where you'll see the forecasting section just below the targeting section.
Upon arriving at the forecasting section you'll see the estimated amount of inventory for the next 7 days, it will include three items.  The first is the "Total Queries", which shows the total possible ad unit requests available for the line item for the following 7 days.
The next number is "Filled Queries", which explains the number of times DFP anticipates an ad will actually be served to this line item. Lastly, "Revenue" tells us the total revenue DFP forecasts for this line item.
After you finish the required changes in your Ad Exchange line items, click on the update forecast button at the end. Your updated numbers will appear as soon as the page refreshes. Now you should be well-equipped to forecast fill rates for all your line items.
Here is a quick summary of the steps discussed in the video:
1) In DFP, create or edit an Ad Exchange line item. Meaning, line item 'Type' is Ad Exchange.
2) When you scroll down to the very bottom, you'll see the Forecasting section just below the Targeting section.
3) The Ad Exchange forecast will include the following estimated numbers in the next 7 days:
Total Queries – total possible ad unit requests available for the line item
Filled Queries – the number of times an ad served by this line item will be displayed in an ad unit
Revenue – estimated earnings from the forecasted filled queries for the line item
4) Click Update Forecast if you made some changes in the line item settings. This will provide updated numbers.
To get the latest videos from our Learn2MonetizeMore series, subscribe to our YouTube channel.
Register as our Premium Publisher to get you started on a FREE DFP setup.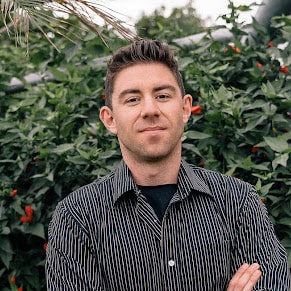 Kean Graham is the CEO and founder of MonetizeMore & a pioneer in the Adtech Industry. He is the resident expert in Ad Optimization, covering areas like Adsense Optimization,GAM Management, and third-party ad network partnerships. Kean believes in the supremacy of direct publisher deals and holistic optimization as keys to effective and consistent ad revenue increases.