This post was most recently updated on November 6th, 2020
This is the second installment of our new weekly feature: The DFP Cheat Sheet for Beginners. Stay tuned every week for a new post on the step-by-step process of DFP optimization, and don't forget to subscribe to our newsletter for each edition delivered straight to your inbox.
Step 2: Trafficking (Orders & Line items)
Trafficking is the core of Ad Optimization — this is where you define the behavior of your ad networks. To successfully work with this information, you'll need two key pieces of information:
Order — the field in DFP where your ad network, advertiser, and trafficker is labeled
Line Item — the breakdown of your ad units' ad targeting and settings
Related Read: DFP Cheat Sheet for Beginners: Creating Ad Units
Here's how to make sure this is set up correctly
1) Go to the 'Orders' tab
2) Click 'New Order'
3) Enter a name (usually the name of the ad network e.g. 'Google AdSense')
4) Company: name of the ad network. If DFP cannot recognize it, click 'Add new company'.
5) Enter a name for the line item– be as descriptive as possible so you know what you're looking for later (e.g. Domain_Homepage_160x600)
6) Select the relevant inventory size. You have the option to select more than one size at a time.
7) Within the line item settings, select the priority type. You can find out more about priority types if you hover your mouse over each option or use the help section:
a) Sponsorship – Selling percentage of all impressions in the highest priority of delivery
b) Standard – Selling a fixed quantity of impressions or clicks (cost per impression)
c) Network – Allocating a percentage of remaining impressions
d) Bulk – Allocating a fixed quantity of remaining impressions
e) Price Priority – Most used. Ad networks compete by having remaining impressions got to highest paying ads
f) House – Serves when no other ads are booked
g) Ad Exchange – Value is optimized by dynamic allocation. Only targets Ad Exchange ads to inventory and audiences
h) AdMob – Value is optimized by dynamic allocation. Only targets AdMob ads to inventory and audiences
8) Select start time and end date
9) Set impression limit. Choose 'None' if you want it to serve as many impressions as possible
10) Set the rate. This is the minimum CPM that your ad inventory needs to be before it can be displayed; if the ad inventory doesn't meet this CPM threshold, then it will not get displayed regardless of how high-priority its DFP value CPM is. This is not applicable if the priority type is Ad Exchange.
11) Set Value CPM. This determines the order at which ad networks are prioritized. Lower valued CPM networks are only able to serve once the higher valued ad networks are exhausted. It answers the question: 'What is the priority of this ad network vs. other ad networks?'
Related Read: Setting Rules in the New Google Ad Exchange
12) Set the frequency cap
13) Select the ad unit to target under 'Ad Targeting' by clicking on 'Add'
14) Target specific countries and locations as needed by clicking on 'Geography', selecting the countries, and clicking 'Include'.
15) Click 'Save & Upload Creatives'
16) Select 'Third Party' as creative type unless otherwise instructed by your ad network representative
17) Paste the corresponding creatives for the relevant ad sizes being targeted
18) Save
You will be asked to approve the order after creating the first line item under that order. The ideal setup we recommend is to target one ad unit per line item for better optimization. Add more line items under the same order as needed.
For better monitoring and optimization of all ad units' performance per ad network, we recommend creating one order per ad network, and one line item per ad unit.
Come back next week or subscribe to our newsletter to keep up on the DFP cheat sheet, and don't forget to check out our other posts at the MonetizeMore.com blog for other ad optimization tips and tricks!
Learning how to traffic orders and line items can be difficult and time-consuming. Instead, let the ad ops expert help! MonetizeMore is a Google Certified Publisher Partner that has helped 100's of publishers optimize their ad revenue. Want us to do the same for you? Sign up today!
---
Related Reads: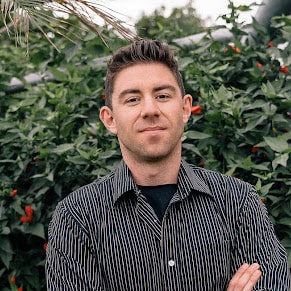 Kean Graham is the CEO and founder of MonetizeMore & a pioneer in the Adtech Industry. He is the resident expert in Ad Optimization, covering areas like Adsense Optimization,GAM Management, and third-party ad network partnerships. Kean believes in the supremacy of direct publisher deals and holistic optimization as keys to effective and consistent ad revenue increases.