This post was most recently updated on August 30th, 2019
My name is Firly, and I'm an ad ops professional at MonetizeMore. I work with many different kinds of publishers, and I'm currently working with a large publisher in the health & lifestyle niche.
Recently, the publisher's overall performance, especially RPM, was very low. A month after running their site with MonetizeMore, their RPM doubled compared to competitor's RPM performance. Just as they started celebrating their incredible results, they experienced a sudden decrease in traffic affecting their overall page RPM's performance. After a thorough investigation, I found out that the site's ad serving was disabled by Google (without much notice) because of specific policy violations.
Here are the steps I took to resolve the issue:
Suggested to change ad layout implementation.
Suggested to delete specific articles that had possible violations.
Transitioned their codes to make them GDPR compliant
Went back to the original niche of the site.
Launched an appeal for the disabled Google Adx account
Strategized to optimize the ad units affected.
The result?
Google reviewed the site, and the publisher was able to run their ads again. A few days later, the publisher's revenue went back to normal then gradually increased and eventually doubled as days passed.
They were ecstatic! They were also thankful that they were not penalized for not being GDPR compliant at first. To show their gratitude, they sent us an additional domain to be monetized by our team because they were happy with MonetizeMore's results. That new domain is now up to a $10 RPM average over the past 3 months.
It's rewarding to play such a crucial role in the sometimes crazy ride publishers go through. With that being said, these challenges help me grow as an Ad Ops professional and makes my work that much more enjoyable!"
As an Ad Ops professional, I am thankful that I was given the opportunity to witness the publisher's failures and successes.  It feels rewarding to be part of the sometimes crazy ride publishers go through in today's digital advertising ecosystem. I feel privileged that I was able to assist the publisher in reinstating their Google AdX account and help them avoid being penalized by Google for non GDPR compliance. Moments like this make my work enjoyable!
(Screenshot of actions taken)
1) Optimized DFP/GAM
2) Optimized AdxRules
Conclusion
As you can see, Firly was able to help double a publisher's ad revenue. She was also able to assist them at a crucial point when they almost lost their Google Ad Exchange account. That alone can sometimes result in publishers closing down their business.
Want to optimize your ad revenue and have someone help you whenever an ad-related issue arises? Sign up to MonetizeMore today!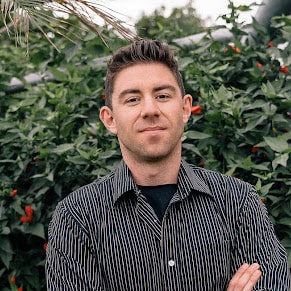 Kean Graham is the CEO and founder of MonetizeMore & a pioneer in the Adtech Industry. He is the resident expert in Ad Optimization, covering areas like Adsense Optimization,GAM Management, and third-party ad network partnerships. Kean believes in the supremacy of direct publisher deals and holistic optimization as keys to effective and consistent ad revenue increases.