This post was most recently updated on May 26th, 2020
Meu nome é Jade e sou uma profissional em otimização de anúncios na MonetizeMore. Trabalho com diferentes tipos de editores e atualmente estou lidando com um editor da região da América Latina. Seus sites são focados em conteúdo educacional e usavam apenas o AdSense com o inventário de anúncios antes de ser nosso parceiro.
Uma limitação ao lidar com sites brasileiros (90% do tráfego provém do BR) é que a maioria das redes de anúncios prefere sites com tráfego Tier 1 quando se trata de usar seus adaptadores do Header Bid. Como resultado, tive que experimentar estratégias diferentes para ajudar a aumentar a receita e o RPM do editor, mesmo com uma pressão de lance limitada na pilha de anúncios.
Aqui estão algumas estratégias com as quais brincamos:
Fornecemos ao editor nossas recomendações de posicionamento de anúncio
Testamos executar blocos de anúncios codificados pelo AdSense e Ad Exchange juntamente com as tags do Google Ad Manager e do Header Bidding
Alternamos os tamanhos dos blocos de anúncios para comparar quais apresentaram melhor desempenho
Ajustamos as regras de preço unificado do Ad Exchange para encontrar o saldo certo para cada bloco de anúncios
Implementamos a própria tecnologia de supressão de tráfego da MonetizeMore, o Traffic Cop, para analisar e bloquear 100% do tráfego inválido em todos os sites dos editores.
Com o monitoramento contínuo de dados, a comparação de desempenho e a análise completa, superamos os ganhos anteriores do editor e aumentamos sua receita em quase 300%! O editor ficou extasiado com os resultados e, não apenas forneceu excelentes comentários sobre o trabalho com a MonetizeMore, como também convenceu seus outros parceiros a entregar seus sites para serem monetizados.
Fazer parte do Ad Ops oferece esse sentimento de satisfação ao ajudar os editores a aumentar ainda mais seus lucros, proporcionando a eles tranquilidade durante todo o processo. Essa é uma das razões pelas quais estou gostando do meu trabalho como profissional de Ad Ops aqui na MonetizeMore.
Conclusão
A Jade conseguiu aumentar a receita do editor em 300%, e o tráfego não era nem de um país Tier 1! Como você pode ver, sempre há algum método ou técnica de otimização de anúncio que você pode usar para melhorar seus ganhos.
Não gaste todo o seu tempo tentando descobrir por si só! Deixe nossa equipe de profissionais em operações de anúncios fazer isso por você! Inscreva-se para monetizar mais, hoje mesmo!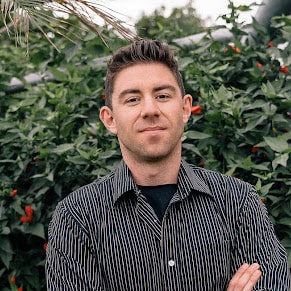 Kean Graham is the CEO and founder of MonetizeMore & a pioneer in the Adtech Industry. He is the resident expert in Ad Optimization, covering areas like Adsense Optimization,GAM Management, and third-party ad network partnerships. Kean believes in the supremacy of direct publisher deals and holistic optimization as keys to effective and consistent ad revenue increases.